A Perfect Day in the Island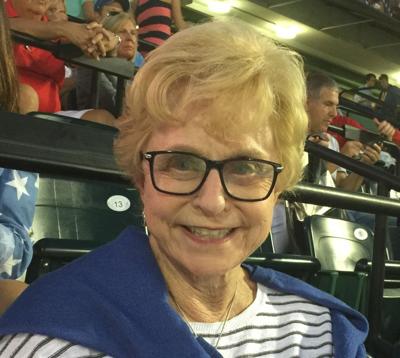 What is her perfect day?
The sun is shining, a breeze is blowing and you don't have any reason to leave the island. What do you do with perfect day on the Key? Longtime Key Biscayne resident and former Council member Betty Sime Conroy tells us about her "perfect day" in her beloved Key Biscayne.
Start: My reward for rising early is viewing a beautiful sunrise from my Key Biscayne condo. I can see the sunrise in the morning and the sunset in the afternoon! Next is a good cup of coffee and my two newspapers.
Taking my little Shih Tzu, Colby out for a walk always gives me a lift. It's like going out with J-LO She is very popular and greets everyone. Of course they all give her lots of attention so she is the happiest dog on Key Biscayne!
Walking the beach, hitting the pool or gym, or taking pilates from Bernadette are my workout options three times a week. The beach makes Key Biscayne such a special place..
Passing time: Getting together with friends is an important part of my day. I love going to last minute "happy hours." Having brunch, lunch or dinner is also the best. Meeting friends at the exceptional cultural and educational events we have on the Key is special.
Keeping up with my 8 grandchildren is such a joy. Of course they are all wonderful! On the weekends I watch my grandsons play football in the NFL, in college, and high school. The thrill of seeing them on TV or being at the games is hard to explain. My heart is filled with pride.
How lucky are we to have our own Village government on the Key? Our government is a role model for all of Dade County. I am passionate about it maintaining high standards of excellence. I stay up-to-date on the issues and sometimes take an active role.
End: A highlight of my perfect day is a visit to our dog park. This is a delightful spot where not only do our dogs socialize, but but their owners intermingle. I have met lots of people I would not have known otherwise. Often residents who do not have dogs stop by just for the relaxed atmosphere. Watching the carefree and loving dogs can make your day!