"WOULD YOU LIKE A RECEIPT?" YOU BET!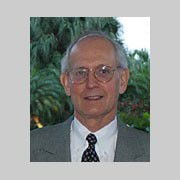 "WOULD YOU LIKE A RECEIPT?" YOU BET!
By Antonio Camejo
When we buy gas, we get a receipt. Eat at a restaurant, a receipt. Buy anything, a receipt. We get a receipt for every financial and commercial transaction we engage in. I give you money, you give me a service or product, and we document the transaction with an invoice and a receipt. We always check our receipts to make sure they reflect the transaction, right? This is the accepted norm of our free-market economic system. So it is amazing to me that in the most important transaction in which we engage, the election of our governing officials, there is no receipt. Why is that?
But even more. To open a bank account you need two pieces of ID, including a picture ID. To drive you need a license with your picture. To travel you need a passport or a picture ID. And now you even need your face to open your iPhone. Cyber-security is front page news. But in the US we seem to treat voter registration as if everyone should be given the benefit of the doubt. And then there are the voter rolls that haven't been updated for years and still carry dead people, or those who have moved to a different state and now appear on more than one voter roll. Fair elections are expected, but are we really taking the steps needed to guarantee their integrity in the age of rampant identity theft?
Free and democratic elections are the bedrock of our republic. It is what separates us from other countries like Russia, China, Iran or Venezuela. Trust in a fair electoral process and trust in our institutions of government is essential for the survival of our democracy and civil society. We are now seeing very clear challenges to our faith in the fairness, or competency, of officials given the sacred trust to count our votes. We are even losing faith in some of our most important institutions of government. We certainly no longer trust the impartiality of those reporting the news. This is serious and dangerous. The politicization of what should be impartial institutions is a slippery slope toward social disintegration and, potentially, tyranny. For some on the extreme left, elections seem to be simply a tactic to gain power, and to be readily subverted if they don't like the outcome. When elections are merely tactics, the ends justify the means.
Many are demanding that we "Count Every Vote!" Instead, our common cry should be "Count Every Legitimate Vote!" That may not be happening in Broward, Palm Beach and other parts of the country. At least that is what is being alleged. We are told to "trust" those supervising and counting our votes, but it makes me think, "Yes, I know they are neutral, but whose side are they neutral on?"
In a commercial transaction, we don't just trust. We verify by reviewing our receipt. We require a trusted ID. We even do background checks. So, how can we protect our vote against being disenfranchised when someone who is not supposed to vote nullifies our constitutional right to elect a candidate? For starters, we need to guarantee that only citizens and those eligible to vote do so. And just as important, as soon as we enter our voting forms into a machine, we should get a receipt with a barcode identifying us, the district, time, date, our vote tabulation, as well as, a detailed readable listing of how we voted. Just like in a restaurant. "No, I did not order a rack of lamb. It was a hamburger!" This would allow us to verify that the machine actually took our vote, hopefully did not change it, or that it didn't simply go into the void because the machine was defective. In case of a recount, we could bring our receipt to a voting center and have it re-scanned.
Of course, that would all happen if we had a state-of-the-art electoral system and not the varied and questionable systems we currently have. Should we have a government bureaucracy designing our voting system when we have the world's most advanced computer software and financial services companies processing billions of transactions per second almost impeccably? Of course, we once used voting machines in Florida with software produced by a company that turned out to be partially owned by Hugo Chavez! So, "private" is not necessarily a panacea if there is no due diligence.
But we can certainly design a system free of the obvious manipulation possible when it includes moving boxes of physical ballots in the trunks of private cars or in rental trucks. Hollywood learned ages ago that their films were being illegally copied in the transportation interval between the studio vault and the movie theater. Organized crime was paying the drivers to have "lunch" while they "borrowed" the soon to be released film, copied it, and then returned it to the truck for delivery. "Borrowing" ballot boxes overnight, makes things even easier if you want to steal an election. Fortunately, in the United States we do not have federally controlled and federally tabulated elections as is the case in other countries. They are run at the state and county level making fraud in a Presidential election that much more difficult. But state and county elections can certainly be at risk, and we are witnessing that possibility, again, right now.
The country that invented the iPhone and perfected electronic funds transfers can surely do better than what government has given us to record our most sacred transaction. At this point, I would much rather have IBM or VISA running our voting system than a bunch of appointed government bureaucrats, especially in Broward and Palm Beach. It is far better to have government supervising expert private companies, then having government supervising itself. And yes, may I have my receipt please?