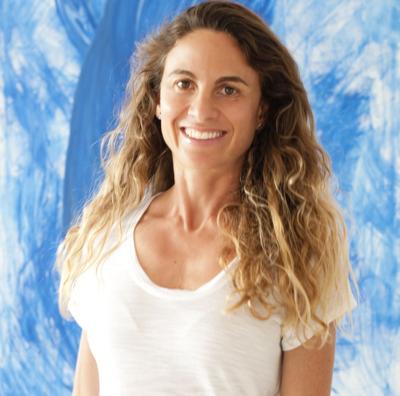 Editor's note: Key Biscayne is a spectacular place to raise a family. It's one of the community's defining attributes, and it is reflected in a diverse population that continues to welcome new residents from all over the world.
The Islander News is proud to welcome a new columnist who will focus on issues that matter to local families, including education, family dynamics, health and more.
Bibiana Domit was born in Mexico City, has Lebanese and European ancestors and has lived in many countries – making her a true citizen of the world. She has a bachelor's in art history and a master's in fine arts, and studied psychology, yoga, natural nutrition and human development. She continually expands and shares her creativity, working mainly in the media and arts. Bibiana is creator and founder of Tullys, a conscious entertainment brand for children that communicates simple positive wisdom to kids all over the world. She lives in Key Biscayne with her family.
"We live in a constantly changing world and in a challenging society that keeps reinventing itself every moment," she notes. "Our days seems to zoom through our eyes as we constantly try to catch up with them. How can we, as parents, remain balanced, positive, peaceful, energized and informed?  How can we be able to be the best guides for our children? How can we find center and truth in so much confusion and chaos?
"Through this column, I seek to share practical tips and experiences, that when put to use will surely increase your level of happiness and health and that of your family. I hope you enjoy it!"
To contact Bibiana, email B@Tullys.tv.
Raising happy, healthy children
By Bibiana Domit
Special to The Islander News
It is said that change is the only constant in life.
And I agree.
As much as we long for that state of everlasting security and stability, the reality is that life is an ever-expanding experience and so are we.
Many of us would like to believe that we can somehow figure out the perfect formula to conquer life: how things are, how they work and how we have to act accordingly.
We try to make ourselves believe we have it all figured out, but the reality is it doesn't work that way.
We weren't born with perfectly clear instructions on how to "win the game of life."
A clear example of this is when we become parents! It's such a huge blessing but also a huge load of work and experiences we were not really prepared for. Ironically, our present time, with it's amazing evolution in many areas, is also one of the most difficult times to raise happy, healthy children.
Our high-tech and rapidly evolving society seems to be so ahead of us that we constantly find ourselves having to make so many choices about so many things that keep changing and changing… it is just overwhelming!
What seemed to be a great idea yesterday turns out to be a terrible choice three months after.
We ask ourselves: Who do we trust?  Where can we find a truthful source of information that is not trying to sell something to us or convince us to be part a trend?
Well… as I said, there is no "booklet" to life or parenting, but there is something inside of us called inner wisdom, common sense, integrity. And it becomes available to us when we choose to stop looking out and listen within.
I am Bibiana, a mother and artist and author. Since I was a little girl I never liked to follow set rules, I always wanted to figure things on my own. This led me to study many subjects, to be an avid reader, a fine artist, a world traveler, a creator of new projects, a curious observer of life, of human behavior and the evolution of consciousness.  It also led me to connect with my inner truth, which is now my guide in life.
Especially as a mother.
Through this space, I will be sharing my thoughts and those of many authors. Not with the intention of making you follow my ideas, but basically hoping my words help you reconnect to your own inner guide.
So… Welcome, and Thank You!