Haunted Hike: It's time for some spooky Halloween fun at Bill Baggs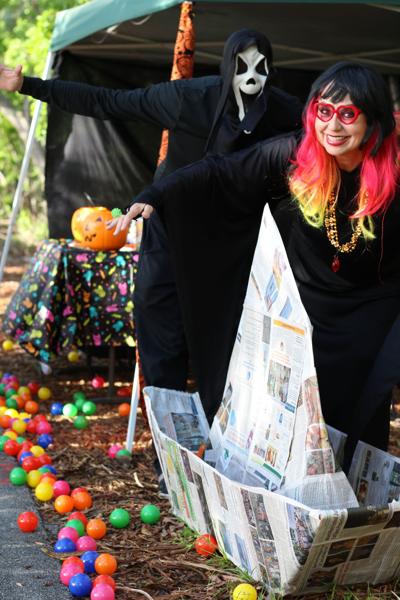 The annual 2018 Halloween Haunted Hike tradition at Bill Baggs Cape Florida State Park, benefitting the Friends of Cape Florida, is Friday and Saturday, October 19 and 20.
The hike will include 12-15 locations for corporations and nonprofits to set up a scary scene. Both kids and adults will be walking down the trail, and they'll come across the Spooky Scenarios located along the hike. In addition, there will be a children's area complete with a pumpkin patch, face painting, 25-foot shark slide, dunk tank and much more.
For the faint of heart, there will be a graceful way to bow out: It's a self-guided tour, and if you start down the trail and get too scared, there are exit points if you don't think you can make it.
The children's area opens at 5 p.m. and the hike begins at 7 p.m. It is a $10 donation to hike.
All participants will be recognized in local media, and there will be a contest to honor Spookiest Spot, Most Creative Spot and Halloween Spirt (most participation). The deadline to reserve a Spooky Spot is October 5; call 305-361-8779 or email Art.yerian@dep.state.fl.us.
The Friends of Cape Florida Inc. is a nonprofit established in 2000 to provide support to the park and help conserve and enhance its wildlife and other resources.