Things I Love to Do: Vivian Galego-Mendez cherishes living and working on the Island Paradise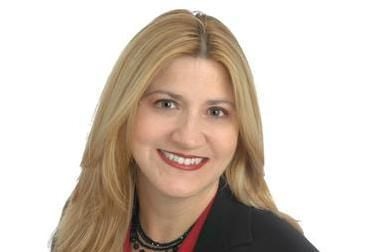 The sun is shining, a breeze is blowing off the ocean and you don't have any reason to leave the island. What do you do with your perfect day on the Key?
For Vivian Galego-Mendez, Vice President and Managing Broker at Key Biscayne's EWM Realty office, which just celebrated earning the "Best Brokerage Award," a perfect day involves working with her team at EWM and enjoying all of the assets the island has to offer.
Start the Day
Galego-Mendez said there are no shortage of places to start the day on the Key with a healthy, delicious breakfast and cup of coffee. She noted the island's always-growing restaurant selection provides plenty of options to start the morning off right with good food and conversation. "I love talking to many friends and real estate professionals on the island," she said.
Passing Time
For Galego-Mendez, there's no shortage of rewarding work to do at the EWM office, located at 644 Crandon Boulevard. EWM works with clients to buy and sell homes on the Key and beyond, and as Managing Broker, Galego-Mendez gets to use both her years of professional expertise and her master's degree in psychology from the University of Miami. She loves the opportunity to combine three passions – real estate, helping people and management. It's also a blessing to work in her home town, she said, while still getting to meet people from all over the world.
When she isn't busy at work, Galego-Mendez occupies her time with volunteer work: some of her favorite causes include leading and supporting the American Cancer Society's Relay for Life and promoting local business through the Key Biscayne Chamber of Commerce. "We have been Trustees for many years and love helping in the different activities the Chamber has."
End the Day
To end the day, Galego-Mendez takes a moment to appreciate the island's natural beauty. With gorgeous beaches, warm weather and blue skies, it truly is a paradise, she said. "I just moved to Key Colony after almost 20 years living at The Towers, and discovered the turtles at the pond in Key Colony. I love being with my husband and three sons in this Island Paradise."
Suggestions
Do you have a recipe for a perfect day on the Key? Email editor@islandernews.com.