EXTREMELY POWERFUL HURRICANE DORIAN IS STILL STATIONARY AND CONTINUES TO PUMMEL GRAND BAHAMA ISLAND..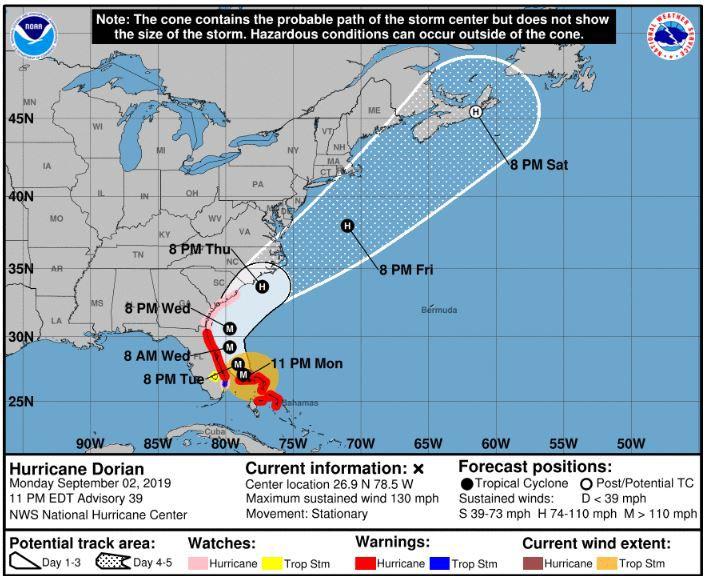 Key Biscayne should expect strong winds gusts, potential heavy rains and localized flooding, with potential power outages through Tuesday night.
For the complete 11:00 p.m. advisory, click here.
Updates for Key Biscayne:
The KB Community Center will be open regular hours Tuesday, from 6 a.m. to 10 p.m. For an updated schedule of which classes are on as planned and which ones are cancelled, click here.
Village offices will be OPEN tomorrow, Tuesday, normal business hours.
KB-K-8 Center and MAST Academy classes suspended Tuesday, as are all Miami-Dade Public Schools
St Christopher's by the Sea Montessori School has cancelled classes Tuesday, Set 2
Freebie Service suspended until further notice.
Regular Trash Pick-Up remains CANCELLED through Tuesday, Sept 3