Happening this month: Miami Bridge Luncheon set for October 25 at Rusty Pelican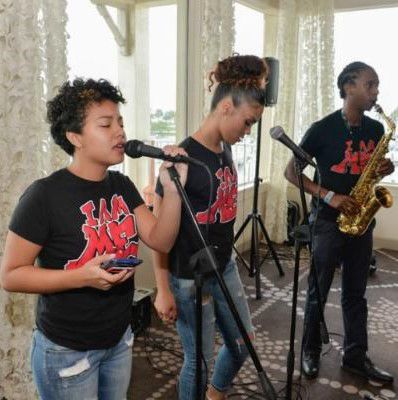 Miami Bridge Youth & Family Services has announced its 2nd Annual Luncheon, presented by PepsiCo, at The Rusty Pelican Thursday, October 25 at 11 a.m.
Guests will enjoy breathtaking views of the Miami skyline as they celebrate the organization's enormous efforts in delivering programs and services that promote positive youth development as well as strengthen and support families in need.
Organizers note, "Expect an unforgettable reception and award ceremony honoring its numerous philanthropic supporters along with the announcement of this year's employee of the year."
The event includes a delicious lunch and special performances by some of the organization's talented youth. Guests can also enter for a chance to win fabulous raffle prizes: a three-day, two-night stay, or a champagne brunch for two at the historic Biltmore Hotel in Coral Gables.
Visit www.classy.org/event/miami-bridge-luncheon/e186105 to learn more about sponsorships and to reserve tickets.
Miami Bridge was established in 1985 and serves as Miami-Dade County's only 24-hour emergency shelter for children and teens ages 10-17 who are in crisis. For more than 33 years, the nonprofit has worked to rescue youth in the community from lives of victimization and crime by providing refuge, protection and specialized care in a nurturing, stable environment.
Annually, Miami Bridge shelters more than 600 children and teens, providing over 10,000 care days for those individuals, as well as counseling to more than 550 families with children ages 6-17. For additional information, visit www.miamibridge.org.
Miami Bridge has deep ties to the Key – islander Judy Reinach is president emeritus, and several residents are board members – and recently it was honored on the House of Representatives floor when longtime supporter Congresswoman Ileana Ros-Lehtinen read a special proclamation.
"I rise today to recognize the Miami Bridge organization located in my congressional district. I'd also like to highlight my friend and constituent, Judy Reinach – also known as the barefoot hostess – for her tireless efforts on behalf of this organization for decades," Ros-Lehtinen said. "Founded by Catholic Charities in the 1970s, Miami Bridge has been helping young people in crisis who have run away, are truant, homeless, or are having issues in their homes. From humble beginnings in a City of Miami motorcycle repair shop underneath the Metrorail bridge, this incredible organization has been a guiding light for youth throughout Miami-Dade County who are in need of assistance and do not know where else to turn.
"Today, it has two campuses – one in Miami and the other in Homestead – that serve our South Florida community. Using its efficient intake process, Miami Bridge successfully matches young people or family members with the services that best meet their needs. Victims of abuse, neglect, or worse seek refuge in the comprehensive services provided by the Miami Bridge to help turn their lives around. Professional staff and board of directors provide counseling, case management, a formal academic education program, mental health services, substance abuse prevention services, youth development activities, life-skills education, and recreation.
"Miami Bridge also offers the 'First Stop for Families' crisis intervention services that help head off conflicts and link families to resources to help them open lines of communication, teach effective parenting skills, reduce antisocial behaviors, and link families with any other necessary resources. As a former Florida certified teacher, I applaud their Truancy Diversion Services because I know that education and staying in school is the key to a successful life and future.
"The statistics demonstrating the success of this organization speak for themselves. Between 2015 and 2016, 890 families were served by Miami Bridge – 93 percent of youth served were placed back in their home or an appropriate placement after leaving the shelter, 85 percent of youth remained in school after completing their shelter stays. The development of this incredible organization has not occurred in a vacuum.  The Islander News has given Miami Bridge events substantial coverage and the Rotary Club of Key Biscayne has helped raise funds for programs that help the neediest young men and women in our community. Many Florida individuals and businesses have aided and supported the mission of Miami Bridge over the past decades."