Key question: Should Village Manager hire an assistant or finance director?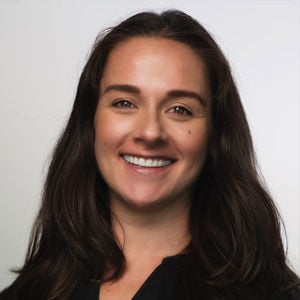 Village Manager Andrea Agha just started her tenure, and elected leaders want to give her flexibility to cover her office's many roles the way she feels will best ensure success.
Village Council members held hearings September 11 and 25 to finalize their budget for Fiscal Year 2019, which runs October 1-September 30, 2019. The Manager's budget came in at $2.3 million, up 20 percent from $1.94 million a year ago.
Discussion focused on an Assistant Manager position.
At a June budget workshop, former Manager John Gilbert had listed the position at $150,000, making it budget-neutral – it would offset $150,000 that had previously allocated for a Finance Director position, which was eliminated. The idea was that the Assistant Manager would handle not only duties to support the Manager, but act as Finance Director.
At the September 11 hearing, Agha increased the line to $188,000 with the idea of recruiting someone with the skillset to cover an extensive list of tasks. She acknowledged she would not have a specific number until she actually found someone to hire.
The proposal sparked some concern due to the high salary, both among Council members and residents. Former Vice Mayor Mike Davey, a candidate for Mayor, said the plan to hire a Finance Director for $150,000 is appropriate: "With due respect, I think that's a no-go," he said. "I don't believe this Council should agree to this right now."
On the 25th, Agha lowered the figure to $170,000 and listed the role as Assistant Manager/CFO. She said she's comfortable that will help her office meet the needs of the Village, but did note, "The tradeoff we'll experience by reducing the salary and scope of that position is perhaps we won't be able to deliver as quickly as I would have hoped on the Village's goals and objectives."
Local leaders provided more insight on the skills they'd like the new official to have.
Council member Gary Gross noted a CFO is a dynamic position that would be valuable for the Village. "This is an active, management position – someone with a financial background who can use that to help run a business and work side by side with the Manager," he said. "This position can gravitate into pretty much anything you want it to be – it's someone that gets involved in the financial management of the organization. It's not a bean counter. If you've got the right person, it could easily expand into CFO-slash-Assistant Manager."
He added a CFO job can pay for itself through efficiencies, new ideas, avoiding the need to hire consultants, etc.
Council member Brett Moss agreed, suggesting hiring a Finance Director first to fill pressing needs then seeing if that person can evolve to do more or if an Assistant Manager is still needed.
Council member Allison McCormick, noting Agha has started outlining senior staffers who can fill some existing needs, said it's important to her that the person focus on finance and have that word in their title: "Maybe I shouldn't care if it's called Humpty Dumpty, but I do," she said.
Council member Luis de la Cruz, a candidate for Mayor, said he isn't concerned with the title – his main consideration is that Agha brings in the skills she needs. "We hired a Manager we trust, and she's telling us she needs someone to handle certain functions as well as being a CFO," he said. "I think we need to let her manage."
Agha said some of the functions she wants the new employee to focus on include budgeting, the Capital Improvements Plan, financial advising, grant administration, sea level rise planning, purchasing and procurement and transit and transportation.
Meanwhile, the Council also discussed who a Finance Director should report to.
Former Vice Mayor Ed London, a candidate for Council, suggested reporting to the Council, but current Vice Mayor Frank Caplan warned against that: "It borders on dangerous to have a finance person reporting to the Council. The prospect of manipulation and corruption is raised when elected officials are too close to the person who manages the money."
Other issues
Meanwhile, the other big addition to the Manager's budget is a $192,000 line for beach restoration consulting, which Agha moved from the Council's budget to hers, noting the project – an effort to secure federal funding and permitting for a major restoration – naturally fits under the Manager's oversight.
The budget also includes $21,000 for employee training and $32,000 for the Village's enhanced address verification program at MAST Academy, which is aimed at making sure seats reserved for Key students through the Village's Interlocal Agreement with the Miami-Dade School District are truly going to full-time residents of the Village.