Put It Down: Police promote campaign against texting while driving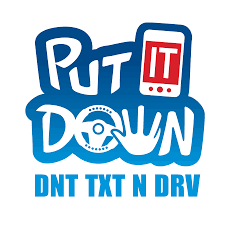 The Key Biscayne Police are promoting safer roadways through the "Put It Down" campaign, which encourages residents to fight distracted driving and to always put down their cell phone when behind the wheel.
The KBPD reached out to the public with information about the dangers of texting while driving and other distracted driving behavior.
For one thing, they noted teens whose parents drive distracted are two to four times as likely to also drive distracted themselves: "A new study by the University of Michigan Transportation Research Institute and Toyota Motor Sales USA Inc. shows a significant correlation between parent and teen driving distraction behaviors, suggesting that parents play an influential role in modeling risky behavior on the road," according to information from the KBPD.
Some alarming stats include:
-          Nearly one in 10 parents and 20 percent of teens respond to a text once or more every time they drive.
-          13 percent of parents and 30 percent of teens read a text or email once or more while driving.
-          10 percent of parents and 20 percent of teens admit they have extended, multi-message text conversations while driving.
-          12 percent of parents and half of teens say they search for music on a portable music player while driving.
-          More than one in 10 teens say they update or check social media while driving.
Police encourage residents to take the "No-Texting Pledge" at fdotmiamidade.com/putitdown.