The more you know: Public outreach is helping Code Enforcement gain better compliance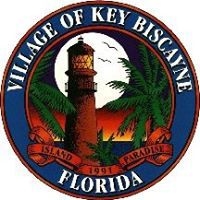 Code Enforcement is a Village service that touches almost everyone's life at one point or another – but for many years, it was also an area where few people really knew the rules.
With that in mind, about a year-and-a-half ago Chief Code Enforcement Officer Mike Mila began working on a public outreach program that aims to provide information to the four main constituencies his division works with: residents, realtors, condominium officials and businesses.
"We saw that there was a thirst for all this information – the number one complaint I hear is, 'Oh, we didn't know,'" Mila said. "We had an outreach program, but it wasn't anything formal."
Now, he's been rolling out the new effort in meetings targeted at specific audiences. "We're excited to have put something together for residents and business owners," he said. "It's all about getting that information out there – the more we can do, the better."
Mila started with the real estate community, working with Vivian Galego-Mendez, Managing Broker at EWM Realty, to schedule sessions that focused on the fact that realtors are an essential conduit of information to new Key residents: They're constantly meeting with home buyers, so it is important that they know about the rules and regulations their clients must follow.
For example, Mila said one issue that frequently comes up is homes with buildouts below Base Flood Elevation – which is not allowed. If the tax roll shows a home is a 2 bedroom/2 bathroom but it's listed as a 3/3, he said, there may be a problem. Other code issues realtors often deal with are open permits, lien searches, vacation rentals, construction noise and business tax receipts.
Some of those issues are shared with the next group Mila joined forces with: businesses. With the help of the Key Biscayne Chamber of Commerce, he set up a presentation for the local professional community; some of the topics that generated the most interest included rules for parking lots, property maintenance, outdoor dining and special events, and signage.
Mila is now working with Don Elisburg and Antonio Camejo of the Key Biscayne Condominium Presidents' Council for a presentation to condo officials. He expects to address highlights such as permits, soundproofing, sea turtle lighting, maintenance of private stormwater systems, vacation rentals and exhaust from clothes dryers.
Next up will be a presentation for the general public. Mila is eyeing dates in January – after the holiday rush – to hold a meeting for residents.
He said open permits and lien searches are a key topic he wants to address, and other areas of focus will include rules for construction fencing and dust control, vacation rentals, noise, the new leaf blower rules, artificial turf regulation and tree removal and trimming.
Mila said he's enthused about the response the presentations are getting, and feels the outreach – along with changes such as the hiring of a second code officer – are making a big difference in terms of awareness of and adherence to the rules.
That said, he doesn't plan on slowing his efforts. He noted regulations are always evolving – for example, the Village Council just passed an ordinance that will ban plastic straws effective next year – so he and his division will continue looking for ways to educate the community.
"This is something that I think the community needed, and we're looking forward to holding events yearly," he said. "Code is constantly changing. This is a growing, living document – we keep on adding things slowly but surely."