Update. Death toll rises. 
Over the weekend, the death toll from the virus reached at least 910 with over 40,000 people infected. The global death toll has now surpassed the toll from the SARS epidemic in the early 2000s. And the first death of a US citizen was reported in Wuhan, China. Some reports say the number of coronavirus cases has slowed in recent days, but the World Health Organization said it's too early to let our guards down.
---
Like most communities with residents who tend to travel internationally, the Village of Key Biscayne is working closely with regional and state officials to make sure appropriate health advisories and guidance is being distributed to its citizens.
Coordinating with Miami-Dade County's Office of Emergency Management and Florida Department of Health, the Village sent a press release Thursday that featured preventive steps people can take to avoid getting the illness.
News reports have said there have been 490 fatal cases in China, with 12 confirmed cases of the disease in the US -- in Washington, California, Arizona, Illinois and Massachusetts. The South Florida Sun-Sentinel reported this week that a patient was tested for the coronavirus at a Hollywood hospital.
The story said: "A potential case of coronavirus disrupted emergency operations at a Hollywood hospital on Friday, but nearly a week later, the Florida health department won't confirm even that a person was tested."
The incident appeared significant: hospital workers told at least one fire-rescue department not to bring anyone to Memorial Regional Hospital's emergency room, and another department offered to wear masks."
At his confirmation hearing Tuesday, state Surgeon General, Scott Rivkees was asked by senators about the deadly coronavirus.
"Are we prepared and are you prepared for what could be a coronavirus outbreak in Florida?" State Sen. Janet Cruz, a Tampa Democrat, asked.
Rivkees, the state's chief health official, answered by saying that the health department has "engaged literally hundreds of individuals" and is working with federal health agencies.
He did not address the lack of information on testing or potential cases of the coronavirus in Florida.
The 2019 Novel Coronavirus originated in Wuhan, Hubei Province, China. Coronavirus is a respiratory virus, reportedly linked from animal to person and person-to-person. Symptoms include fever, cough and shortness of breath, which appear within 2 days to 14 days after exposure.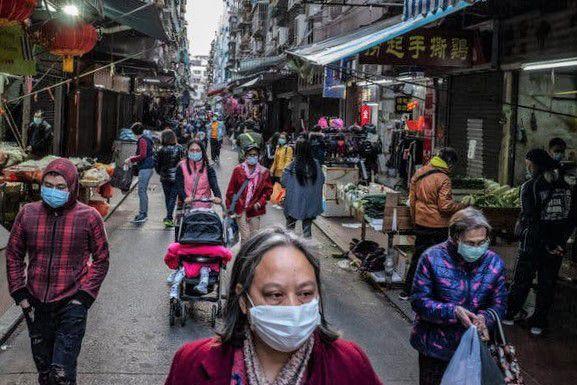 According to the Center for Disease Control and Prevention (CDC), investigations are ongoing as to how the virus is spread, but it is believed the virus is possibly inhaled by the lungs, or by touching a contaminated surface or object, then touching ones mouth, nose, or eyes.
To help Village residents remain healthy, the Department of Fire Rescue issued a release Thursday that recommended people avoid contact with people who are sick. Other suggestions:
avoid touching your eyes, nose, and mouth with unwashed hands,
do not travel while sick with a cold, flu, or fever,
stay home when you are sick,
cover your mouth and nose with a tissue or your sleeve (not hands) when coughing or sneezing,
wash hands often with soap and water for at least 20 seconds to avoid spreading virus to others. Use an alcohol-based hand sanitizer, if soap and water are not available.
At Tuesday's committee meeting on the confirmation, a Tampa doctor questioned Rivkees' qualifications in the key area of public health administration. Rivkees last year was appointed by Gov. Ron DeSantis, but after media scrutiny, his confirmation was postponed. The confirmation process is now ongoing.
---
The Florida Phoenix contributed to this report. The Florida Phoenix is a nonprofit, online-only news operation with veteran journalists reporting in Tallahassee on state government, policy and politics. You can find them online here.