It's not a pizza, it's Krunch! As in Krunch by KeBo!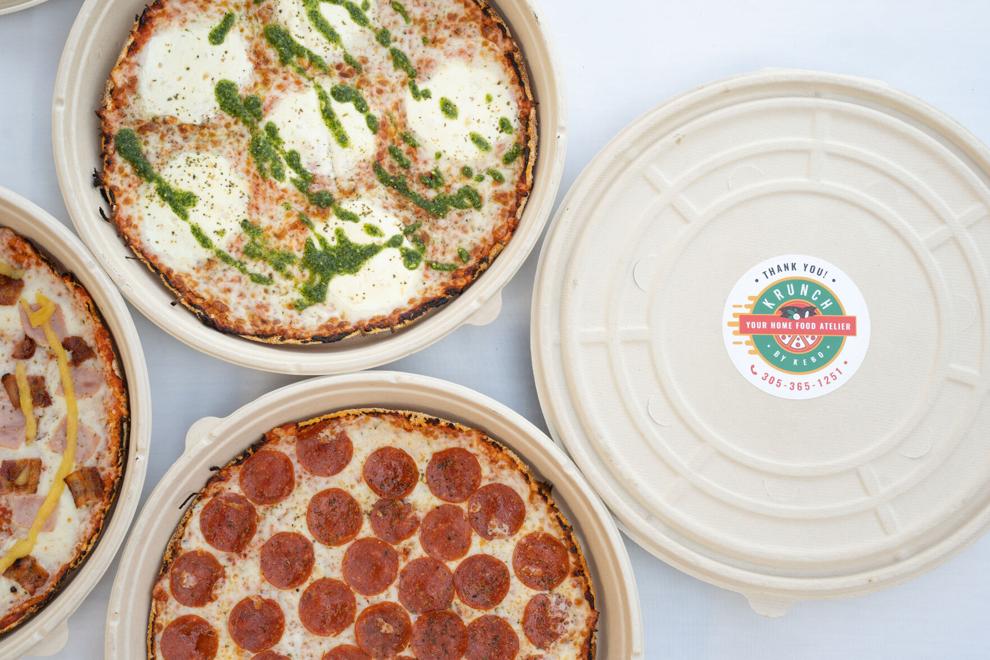 A lot of island residents have enjoyed eating an excellent meal, or tasted from the large wine selection, at KeBo Restaurant – the Spanish restaurant operated by José Castellanos and his wife, Ester Tarin, which was named New Times' Best Spanish Restaurant in South Florida.
KeBo is also known for its innovative dishes and service. This has now led them to partner with Francisco Lara on their latest venture: Krunch by KeBo.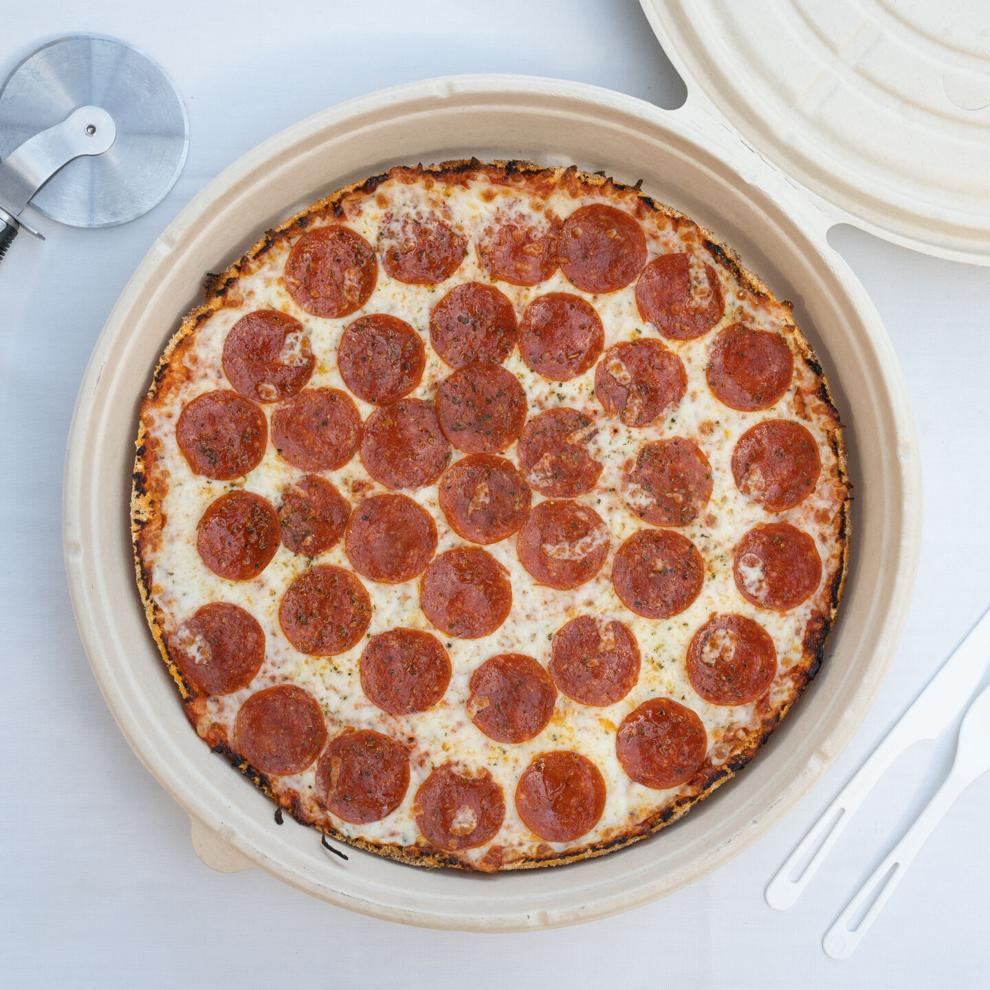 "Since we opened 11 years ago, we've been driven by this idea of helping take care of the health and well-being of our island residents," Castellanos told Islander News. "So we now pivot and have partnered to create a new concept and provide the healthiest possible product for kids and adults alike to enjoy. And, of course, all (of it is) prepared and served with the guaranteed quality customers have come to expect from the KeBo name."
Lara, a Venezuelan-born entrepreneur, came to Miami from Caracas just five years ago with his wife and three children, to join his brother and his family, who immigrated to Key Biscayne 14 years ago. Lara wanted to provide residents with a gluten-free lifestyle by making food like pizza more accessible and enjoyable.
Krunch by KeBo's claim to fame is that it serves the "First Pizza in the World Made with Yuca."
The focus of staff at Krunch by KeBo is to provide "buena y amable atención" (great personal service).
To Lara, the Krunch by Kebo partnership is an extension of his well-honed entrepreneurial instinct.
He obtained a master's degree in supply chain management and procurement from Michigan State University and was working for Procter & Gamble when he decided to create his own product brand – using yuca.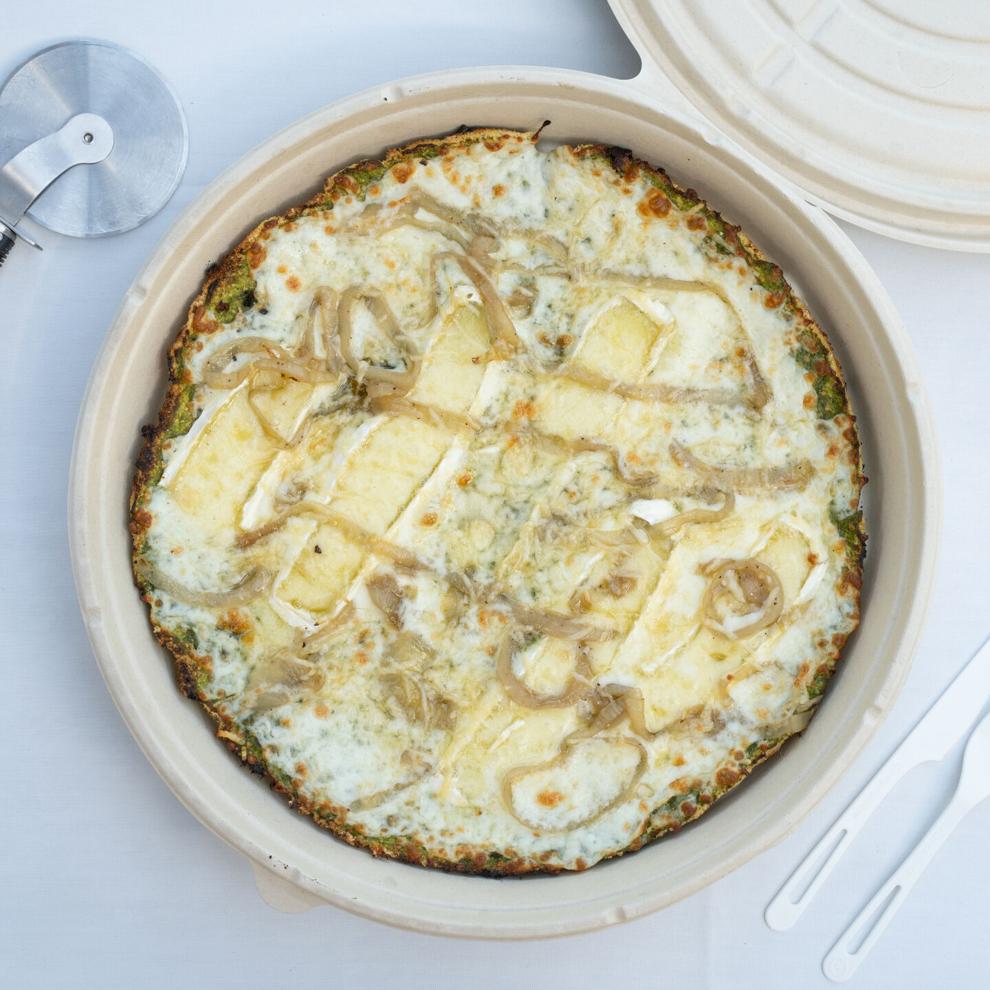 He made several trips to towns in Venezuela until he found the perfect area to cultivate his idea and perfect the process. He created his own brand of yuca products – Yukasabe – as a way of life, he said in a video interview . Eventually, Yukasabe obtained distribution in supermarkets throughout the country.
In 2016, Lara's Yukasabe product was used in making "the first yuca-dough pizza in Venezuela." Eventually, he sold it through Domino's Pizza franchisees in the country. "Then we stopped selling it and put it away, until now," he said. "We launched Krunch by KeBo in 2023."
As Lara and Castellanos developed the restaurant, they concentrated on introducing the first Kazabe Pizza option, a product made 100% from yuca, which is totally gluten free and delicious.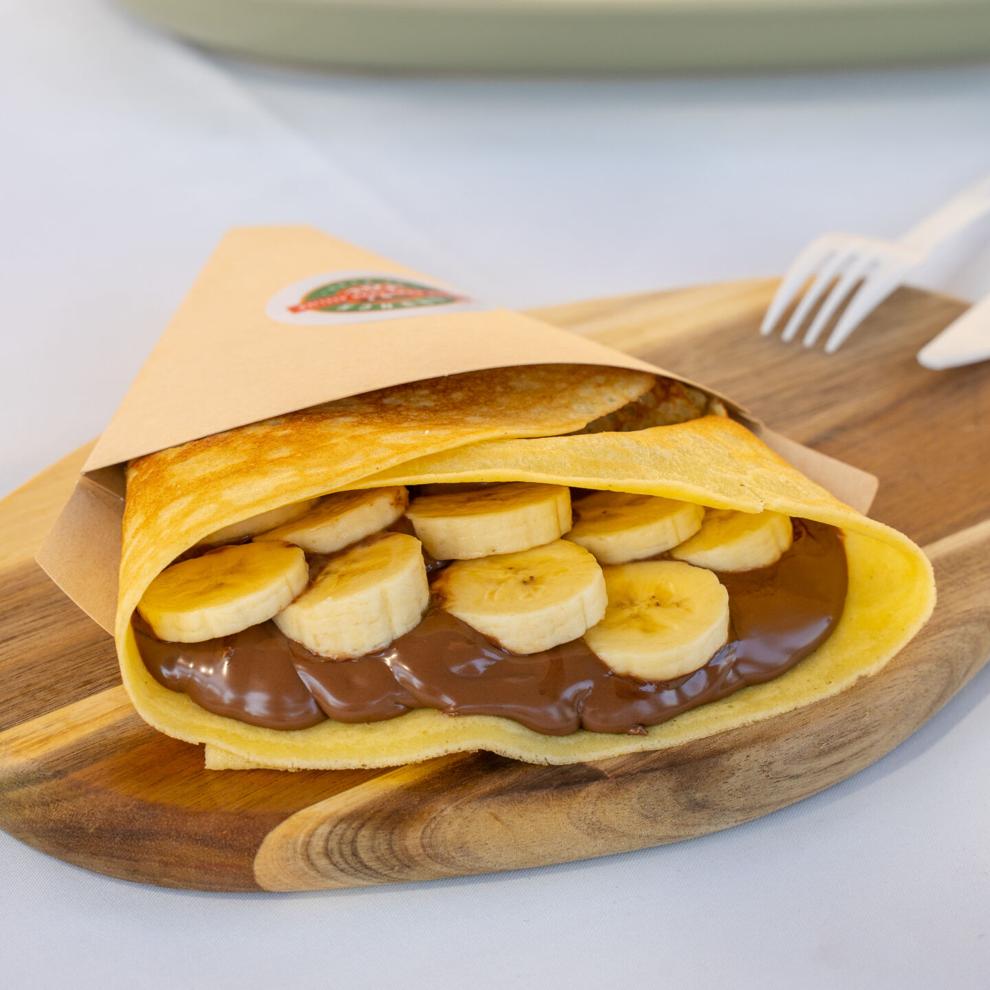 Krunch by KeBo's offers pizzas and crepes, all made from casabe de yuca. There are 11 pizzas on the menu, from the traditional Pepperoni Krunchy and cheese, to the more exotic combinations, like salmon, a cold pizza with butter and garlic, cream cheese, and portico smoked salmon topped with guacamole.
There is also the Carpaccio Krunchy, Krunch's spinach and artichoke sauce, beef tenderloin carpaccio, black pepper, parmesan cheese, arugula and olive oil.
The unique Krunch Crepes come in several combinations, like Beef Tenderloin, Caprese, Portabella Caps and Ham & Swiss.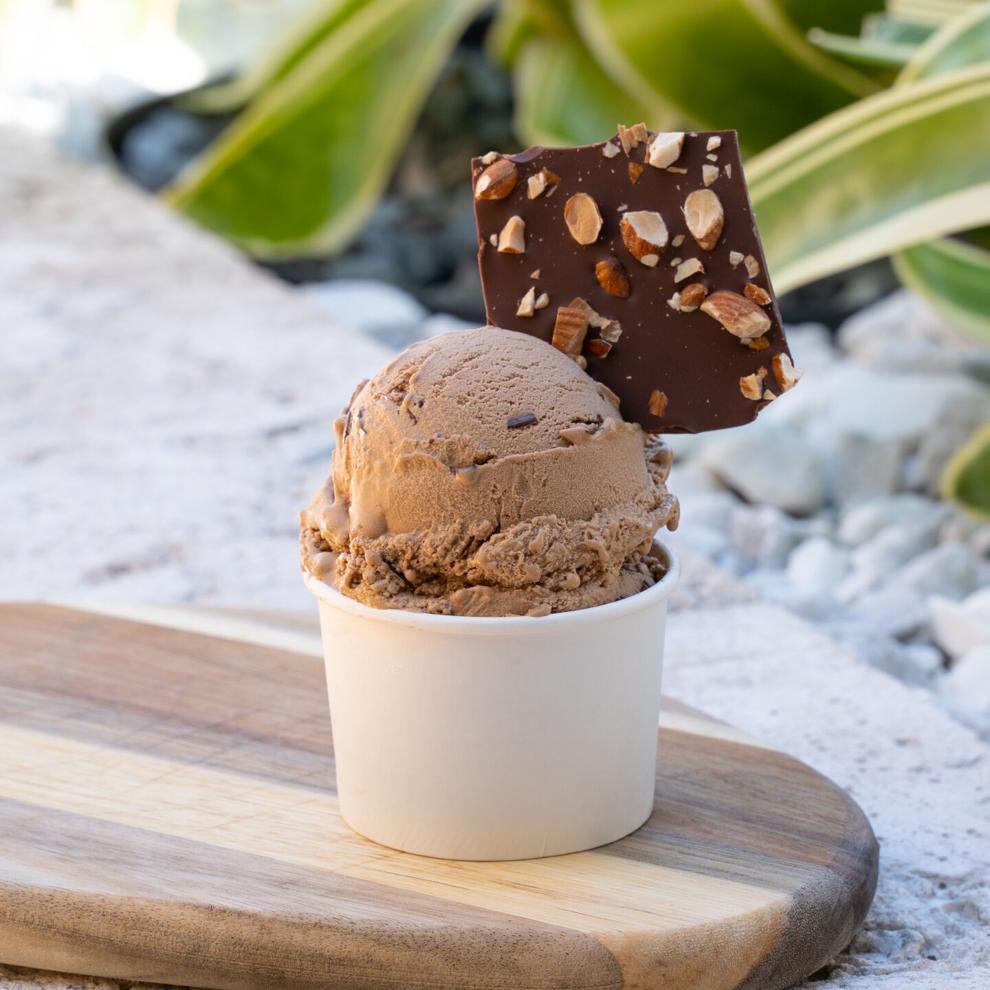 Even desserts are healthier at Krunch. The ice cream is lactose-free, made with coconut and almond milk, in enjoyable flavors like coconut, berries, dark chocolate and peanut butter.
Lara said their Mastery Zumex juicer produces 100% natural juices (no sugar added) in flavors such as orange juice, watermelon, tangerine and green apple, in sizes from 8 to 32 ounces.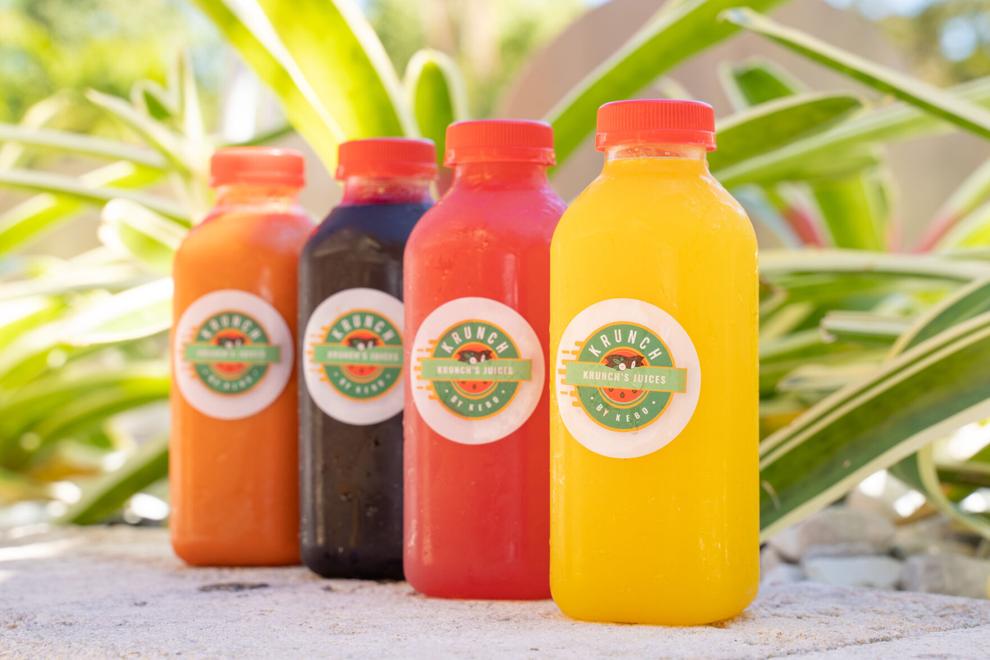 Meanwhile, the innovation will continue. Krunch is planning to launch products like Churros, made with yuca and Krunch smoothies.
"All you need is Krunch," Lara said, adding: "This is a new concept, just in time, a fast and healthy option for everyone."
---
If you go …
Krunch by KeBo is in the Key Colony Shopping Center, 200 Crandon Blvd., across from Starbucks. It is open from 11 a.m. to 10 p.m Tuesdays to Sundays, and closed on Mondays. They offer delivery; to place an order, call (305) 365-1251.