With New Year's Eve upon us, Key Biscayne is getting ready to welcome 2023. But more importantly, we are getting ready to say goodbye to 2022, a year filled with important events and many firsts.
New Year's Eve always always has a way of creeping up on us. Just when we are getting used to the up and down pace of the year, December is suddenly upon us and our attention shifts to holiday preparations.
For many, it is a hectic time. However, the idea of relaxing looms. And after Christmas comes and goes, the new year offers a fresh start. Amidst the resolutions, hopes and dreams for the year ahead is the opportunity to do new things, to grow and to achieve.
Restaurants are a vital part of our lives, especially because it is where we go to celebrate achievements, both large and small. We at the Islander News are thankful for our local restaurants for the community-building role they play.
Here is what several of our restaurant owner/operators are thankful for in 2022.
Yesenia Randazzo (Randazzos): "This year I'm grateful for my wonderful and amazing customers that have kept me in business. They have been truly amazing. From dining in to taking out, and even just coming for happy hour, there have been so many amazing faces contributing to our success this year."
Chandra DeSilva (La Scala): "We want to give a special thank you to all the customers that are loyal to us. Without them our restaurant wouldn't make it. You guys have given us support throughout the whole year and it was very amazing. "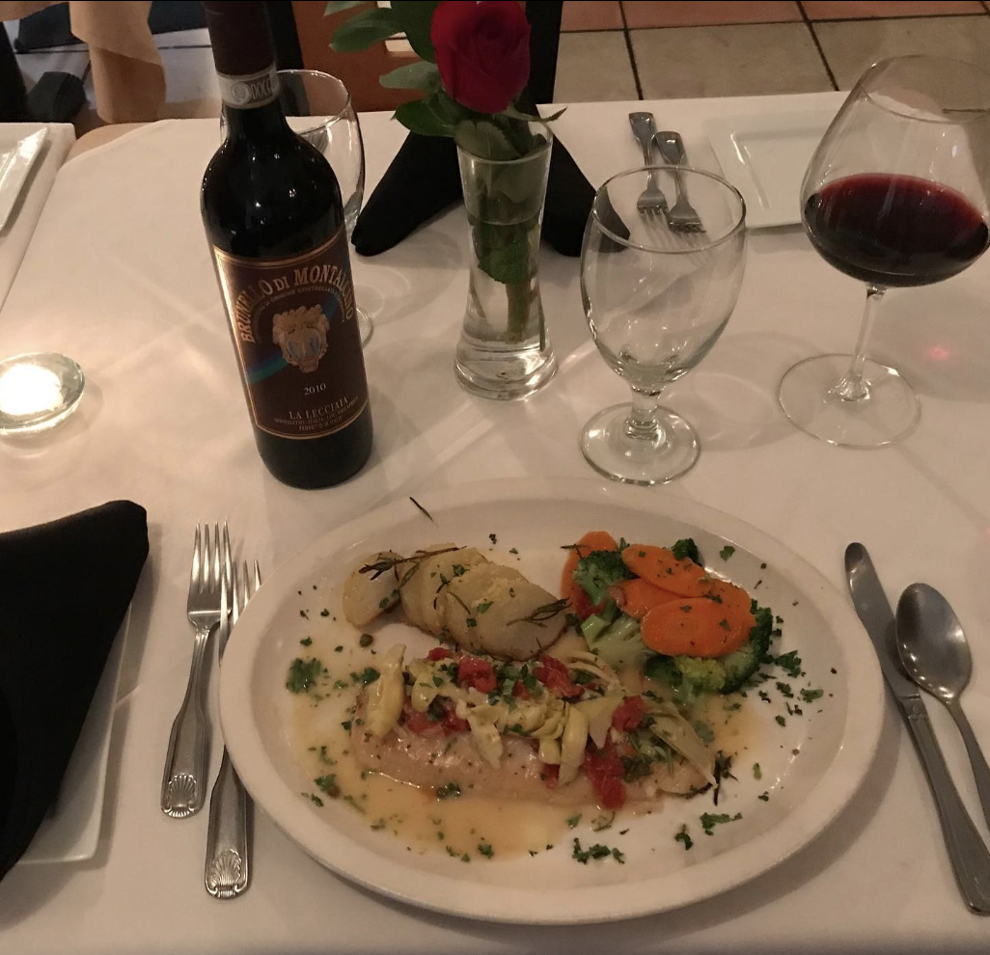 Fernando Laviosa (Panna): "I am very grateful for a healthy and successful 2022."
 Here are some of local options for celebrating Saturday on New Year's Eve:
The Ritz Carlton
455 Grand Bay Drive
"Light Keepers: The Jewel of Morocco New Year's Eve Gala"
8 p.m. to 1 a.m
A Moroccan-themed gala, featuring a lavish dinner display, live music from Bay Kings bands, and an open bar.
To purchase tickets, visit RCKBNYEGala.eventbrite.com
RUMBAR: The Reindeer Room. Special themed decorations, cocktails and bites available
---
Milanezza Family Dinner Party
700 Crandon Blvd.
Seating starts at 8 p.m.
A fun-filled party will include a special three-course tasting menu as well as a complimentary champagne toast. Featuring a DJ (Nico Moon) and fireworks. Ring in 2023 with a champagne toast, the traditional 12 grapes, and party favors.
For more info click here.  On New Year's Day, it is open from Noon to 11 p.m.
---
Rusty Pelican Miami NYE Party
3201 Rickenbacker Causeway
First seating, 6 p.m.; second seating, 10 p.m.
Party includes a five-course tasting menu featuring Lump Crab Cake, Porcini & Truffle Ravioli, Miso-Sake Marinated Fish, Wagyu New York Strip, and Key Lime Pie. Also, a glass of champagne and amazing views of the fireworks.
Prices vary by seating location and seating time.
For more information click here.
---
Randazzo's Italian Restaurant:
328 Crandon Blvd., #112
Open New Years Eve until 11, with a la carte dining
New YearsDay, open from 5 to 10 p.m.
Complimentary glass of Prosecco for customers on both days
---
Panna Key Biscayne:
600 Crandon Blvd., Suite 130
Open on New Year's Eve from 8 a.m. to 6 p.m.
Will be closed on New Years Day
---
La Scala:
Open on New Year's Eve from 6-11
Closed on New Year's Day
---
Looking ahead to 2023, there is much unknown, but with that comes opportunity. Here is what some restaurateurs are looking forward to next year:
Yesenia (Randazzo's) "For the New year, I wish to continue in business on this wonderful island. To continue serving and meeting all of the amazing customers that come in and enjoy this restaurant. Also I am also looking forward to a new year filled with growth and prosperity. I hope to successfully open my second location in Coral Gables."
Chandra (La Scala): "We are looking forward to 2023 being a year full of prosperity."
Fernando (Panna): "As this new year comes, we are looking forward to everything continuing to run smoothly and the opportunity for more business."