Council candidates spotlight their views on GO bonds and public safety spending
To watch a replay of the forum, click here. 
In a virtual forum hosted Monday night by the Key Biscayne Chamber of Commerce and Islander News, 10 candidates vying for three Village Council seats briefly presented their views on the General Obligation Bond referendum and the village budget process specifically related to the police and fire departments.
The forum was moderated by Walter J Stanton III, President of CARNEY STANTON P.L. Walt is no stranger to Key Biscayne, with several clients on the island and having previously moderated the 2018 Village Council Candidate Forum.
After introductions, each candidate -- Reynaldo Figueredo, Jennifer Allegra, Michael Joseph Kelly, Allison McCormick, Brett Moss, Franklin Caplan, Armando Chapelli, Luisa Conway, Matt Bramson and Oscar Sardinas —responded to the same two questions, then gave a closing statement.
The hot-button referendum on allowing the Village Council to tap into $100 million GO Bonds to finance projects that address resiliency issues like mitigate the effects of sea level rise, protect village beaches, and harden infrastructure to the effects of hurricanes, split the candidate pool 6-4. Here is how the candidates align:
---
For: Kelly, McCormick, Moss, Caplan, Bramson, Sardinas
Against: Figueredo, Allegra, Chapelli, Conway
---
"If we don't do something today there is no tomorrow," said Kelly. "The quicker we act the more efficient it will be with budgeting and we will avoid overspending. It's just giving the council an extra option for financing."
Those against consider the proposal ill-advised or ill-timed. For example, Chapelli said: "None of the projects that have been named are ready to be undertaken. Perhaps it's not a blank check, but it's a blank invoice. It's not that I don't trust the council. I don't trust anybody with $100 million and no projects specified. I want to have a process."
There was less disagreement among candidates when the topic moved to village government operations, fiscal frugality and budgeting for the island's public safety agencies.
"We have a $2 million reduction in our operating budget this year, despite the fact that we're in a global pandemic and our property values did decline this year,'' said incumbent council member Allison McCormick, who also noted the village recently hired a Chief Financial Officer to strengthen .
McCormick, and several others, noted that the safety afforded citizens by the police and fire departments is vitally important and a "big driver of property values'' which needs to be maintained. Other candidates noted that "things can always be improved" by assessing operations in various departments and the budgeting systems in place.
To watch a recording of the forum, click here. 
Below is a detailed summary of the candidates' statements from Monday's teleconferenced forum.
---
Reynaldo Figueredo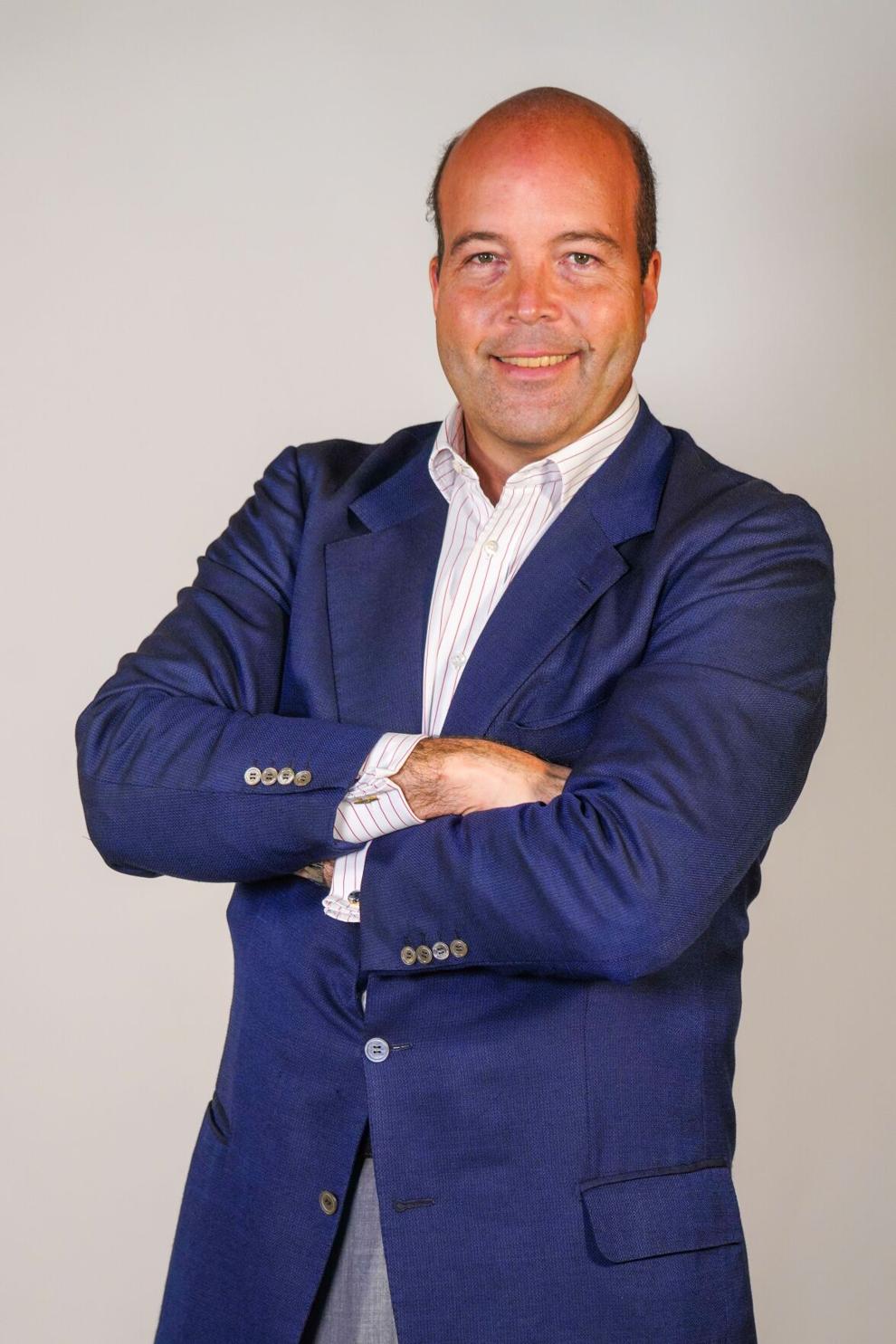 Originally from Venezuela by way of New York, Reynaldo Figueredo said he believes in a infrastructure project for a more resilient Key Biscayne, but "it's just that the timing is not correct" for the GO bonds referendum. He prefers to wait until the projects are "shovel-ready" before considering financing.
Question 1: Against the GO bonds referendum, Figueredo said he was not looking for another way of financing at this point. "I believe it makes a lot of sense but the timing is not correct and the way it was presented was a bit disruptive. I think linking it to the charter created a lot of confusion."
He said he believes there is enough time, which the village is getting the first project shovel-ready, to "set the correct moment to approve the GO bonds. Today, for me it just doesn't make sense."
He chose hardening the infrastructure as a priority, the beaches are next and then the water projects. "What I want to see is a united council and united island so we can achieve projects and be ready to proceed to actually starting them and not continue to discuss minutia."
Question 2: The village structure, by charter, the village council will make the decisions but the village manager has the responsibility to bring forward projects and ideas on financing. As for police and fire, it was a clever idea for the village to have its own. "It has to be maintained," he said.
Final statement: "I am urging you to unite so we can get this village back to its origin of having a simple and cordial place to live. We have the ingredients to make this a great place. In order to do that we have to work together."
---
Jennifer Allegra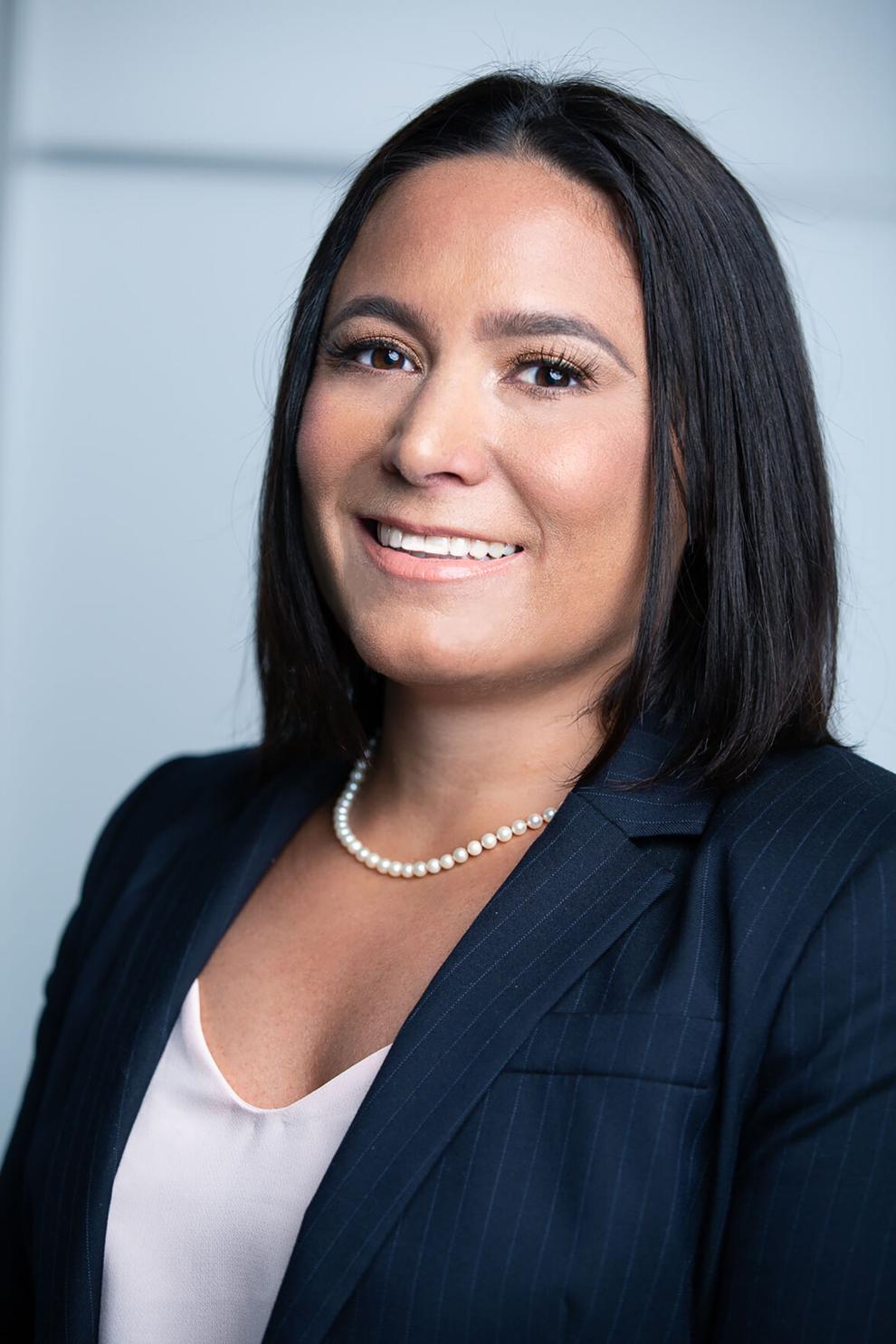 Jennifer Allegra is opposed to the GO bonds referendum: "I think we all can agree that we want to preserve and protect this special island. However, we all deserve transparency and best practices especially as we are asked by our current council to (approve) an unprecedented level of debt."
She called the referendum "a blank check," asking the council to come back in a year with a "more transparent plan."
"I am completely against this bond. The financing of it is the right instrument, no doubt. I just think it's not the right bond and not the right time."
She said the pandemic makes it the wrong time to raise taxes. "We should never rush into a $100 million endeavor," an amount higher than the village's $82 million debt cap. As to priorities among the project groupings, she said "I just can't answer it because we don't have the data."
Question 2: "We are a safe island. I think we need to preserve our property values and we can do that by maintaining a safe island. With all the civil unrest, people want to live in the safest place possible. Right now I don't think it's the right time to cut the police budget."
Final statement: "This next election is the most important election in the history of Key Biscayne. Never before have voters been asked to approve a bond of this magnitude. I hope voters will give a resounding no to this bond. Make the next council come back with shovel-ready plans, real projects, not just aspirations. We all want to preserve our island, that includes our quality of life and our property values and our natural resources. We also have to preserve our fiscal resources. It just seems to me that we're on the wrong path and it's an easy fix."
---
Michael J. Kelly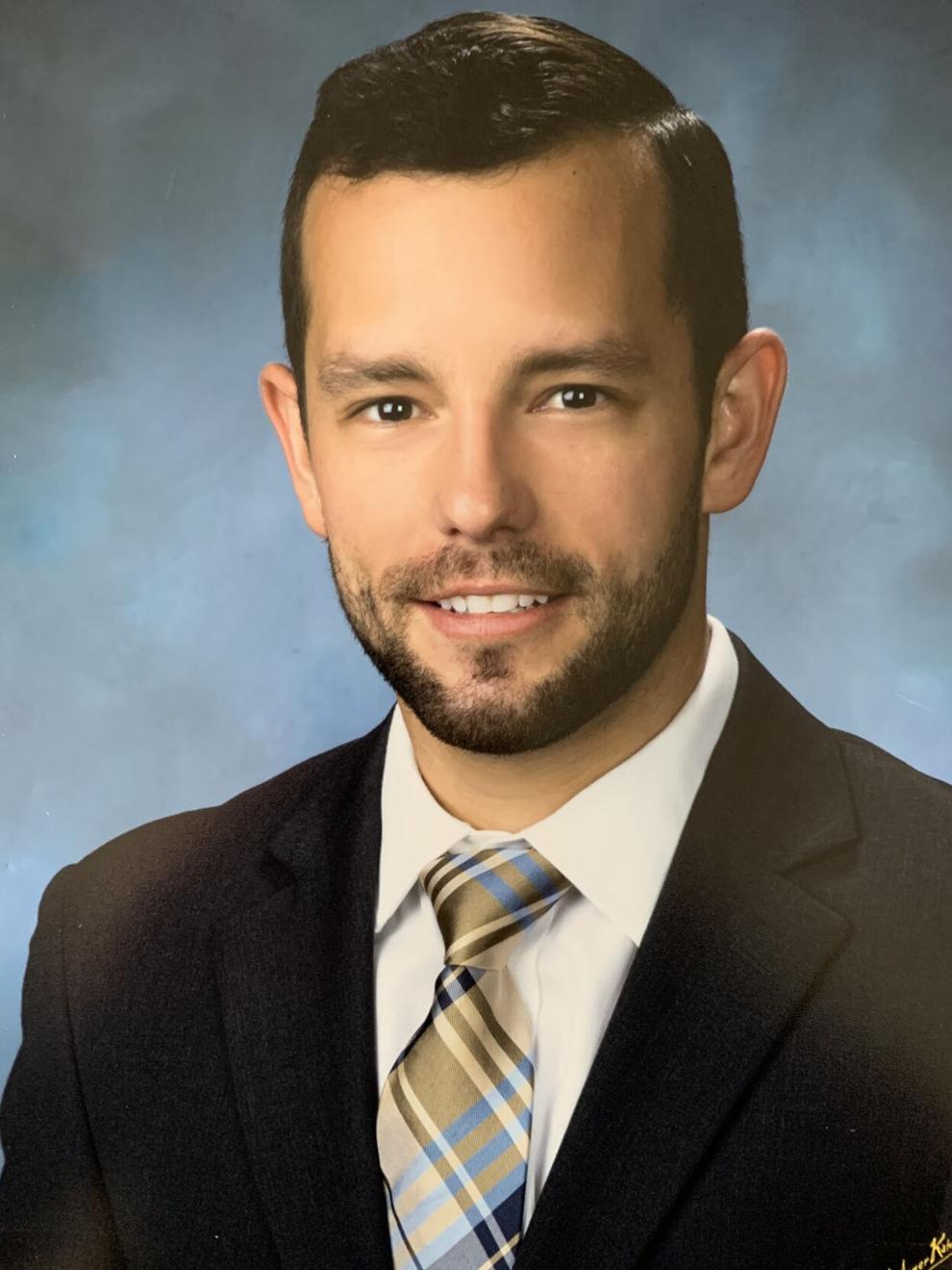 Michael J. Kelly, 27, began by explaining he was born and raised in Key Biscayne, living in several locations. He is pro-GO bonds as a financing method for resiliency projects."Sea level rise is a threat, not only to Key Biscayne but the rest of the world. If we don't do something now my generation won't have the experience and the childhood I had in Key Biscayne. I could have never asked for a better childhood."
Question 1: "I am in favor of GO bonds because if we don't do something today there is no tomorrow. The quicker we act the more efficient it will be with budgeting and we will avoid overspending. It's just giving the council an extra option for financing. I would not like to eliminate an option."
His priorities, "without seeing any hard data," would be sea level rise, hardening of infrastructure and lastly protecting the beaches.
Question 2: Safety is why people move to Key Biscayne, he said. "If we need to spend more money on the police and fire department, let's do so reasonably and responsibly but never caped and never cut costs on safety."
Final statement: "I bring a young and energized (disposition) but I think I'll bring a modern philosophy, a new perspective. A lot of times my generation feels left out. I want my generation to have a voice on council. Times are changing faster than ever. I will never make a decision without listening to experts."
---
Allison McCormick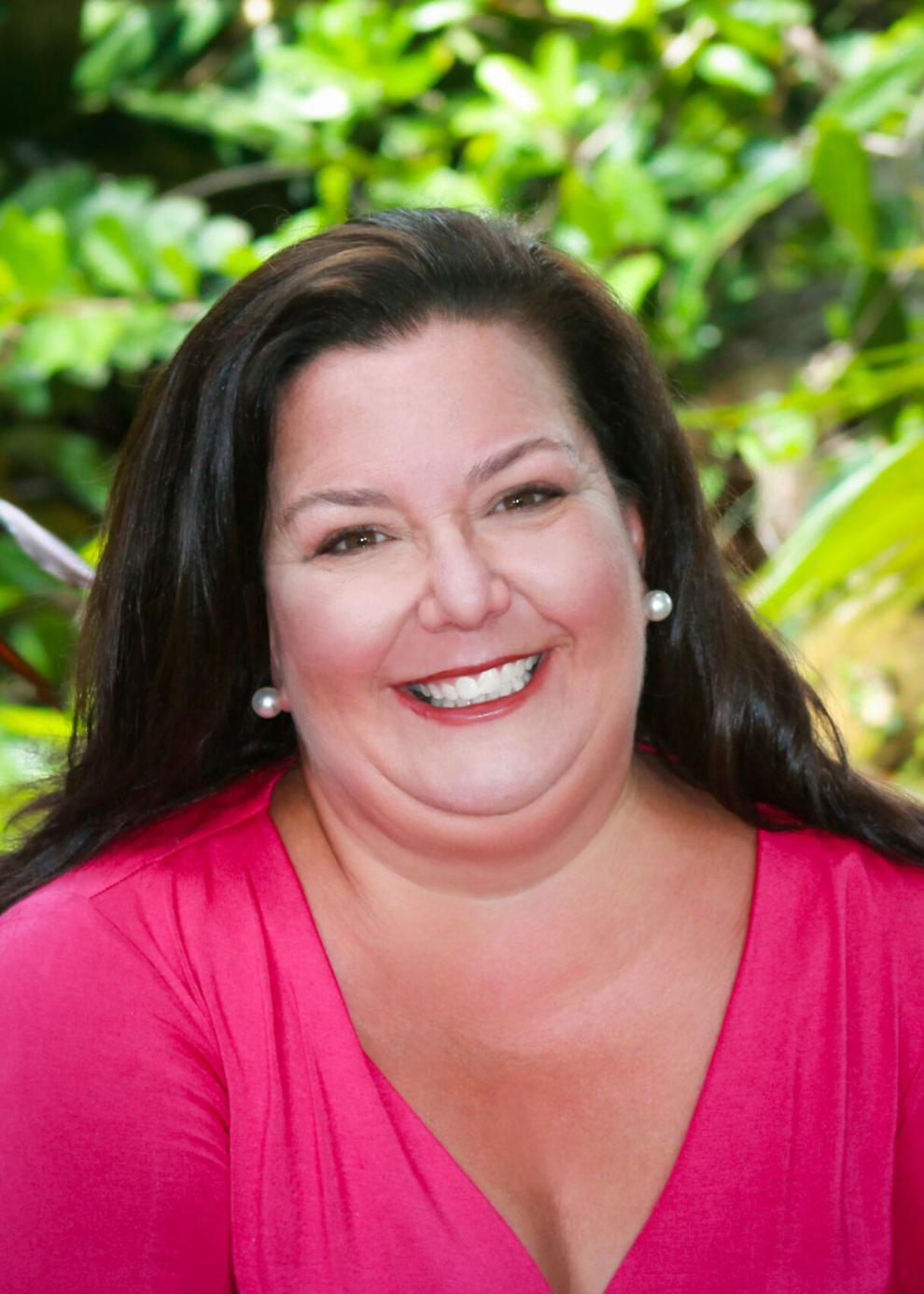 Current council member Allison McCormick said she began her community involvement through volunteering and was elected to village council in 2016. "I believe every council member has the massive responsibility to represent all of Key Biscayne. I like to seek out different views…and I find this input is essential to understanding the wants and needs for our community."
Question 1: In support of GO bonds, McCormick urged residents' to visit the village resiliency web site rather than to continue to spread misinformation on the issue. "Of course we do have the data for planning."
The referendum is to authorize the village to borrow money for the projects on a case-by-case basis at a "preferential rate" through GO bonds which require a referendum. "A yes vote is not a blank check. Any borrowing is subject to the village's debt cap and must be approved by the council at several stages with ample opportunity for the public to be heard."
She said a positive referendum vote could be encouraging to investors to help raise property tax revenues, which could raise the debt cap, but could never allow over $100 million.
Question 2: The village has made changes in the financial department, including adding a Chief Financial Officer, and also implemented new software to increase transparency. "We have a $2 million reduction in our operating budget this year, despite the fact that we're in a global pandemic and our property values did decline this year,'' she said.
She described the police and fire departments as a "big driver of property values'' and needs to be maintained.
Final statement: "By putting the GO bonds measure on the November ballot when high turnout is guaranteed in this presidential election year, the council has really made the best effort to give you the voters the best chance to be heard. No bonds will be issued until projects are set to begin. This is not to immediately issue $100 million worth of bonds."
"I urge you to choose candidates who will serve all residents, not just their own ideology. This is your community, your leaders should represent your interests, not theirs."
---
Brett Moss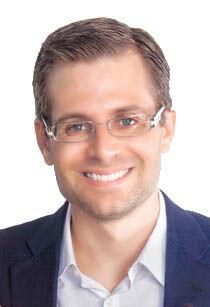 Brett Moss, the current vice mayor, has served on council for four years. He moved to Key Biscayne in 2005 at age 25. He spelled out "critical" priorities for the next four years if re-elected:
1. Implement an inspection repair maintenance program within the Public Works department
2. Create a proper budgeting process to maintain long-term financial sustainability
3. Implement infrastructure improvements,
4. Update our current zoning ordinance "to better protect our property and quality of life in Key Biscayne."
Question 1: Moss said he is in favor of GO bonds "because it's a better way to finance future projects. I would like to pay less per year for projects." Priority number one is the beaches because they are the "most important thing that we need to focus on when it comes to resiliency," followed by undergrounding (hardening infrastructure) and finally addressing the concept of "complete streets" which still needs further study.
By pledging property taxes for GO bond financing, the village will get a better interest rate for the projects, he said. "I want to pay lower taxes and that's why I'll vote for GO bonds."
Question 2: The budget process needs to be refined with proper strategic planning and standardized budget formats. On police and fire, other options would be more costly, but that doesn't mean their budget should not be looked at to improve efficiency. "I am a firm believer there is always room for improvement," he said.
Final statement: "I am a sensible person that is passionate about our community. I am a hard worker and I do my homework extensively to understand the issues at hand. I believe in continuity, experience and knowledge is critically important to be effective. We need council members who will unite and not divide this community."
---
Franklin Caplan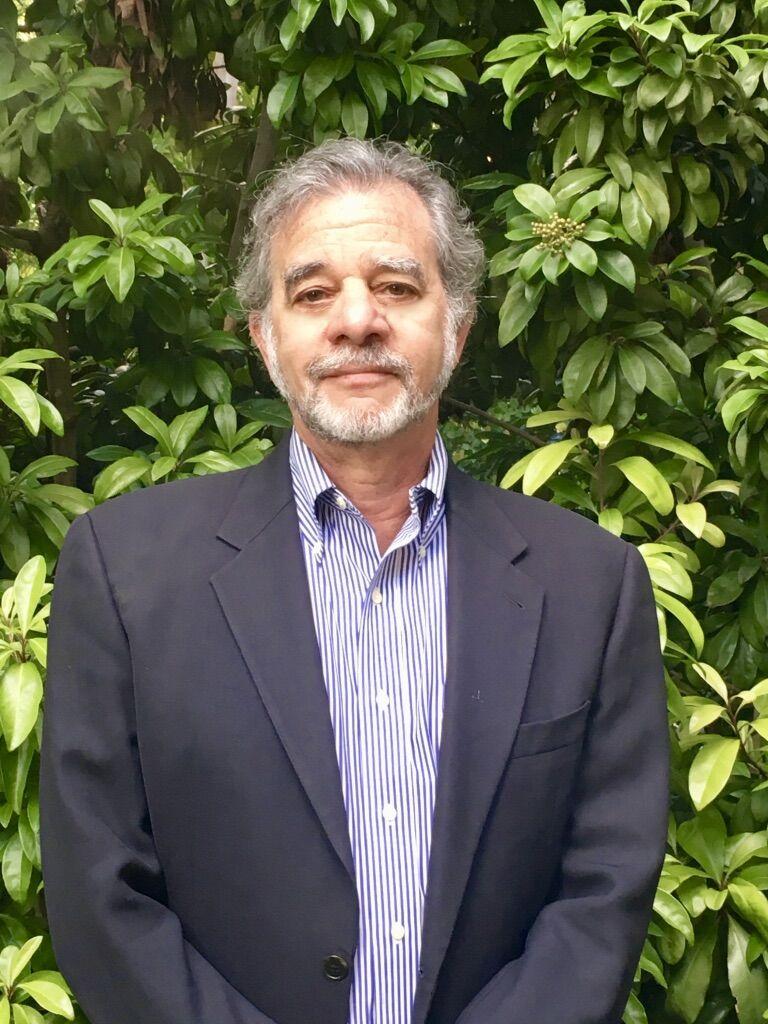 Frank Caplan, a 34-year resident, who has previously served as mayor and council member, started his presentation with an anecdote from the experience during the creation of the community center, which caused a degree of controversy: "If you want to make positive changes it's not always easy so we keep trying, we keep striving and find new ways to reach other people. Like-minded people always agree with each other. Reaching the other side of a given issue is not easy. That was the lesson then."
Question 1: "I think this is not a difficult issue. It's a frustrating issue" because of a confusing roll out." He said GO bonds allow the village to manage projects more effectively with assured access "to the type of financing we know will be most favorable."
The vote is a pre-authorization to use that financing when the time comes, he said. Waiting for shovel-ready projects before considering financing with a special election "is not practical."
The idea he considers most dismaying is that some don't trust future councils to make financial decisions including GO bonds "just substitute skepticism for paralysis."
Question 2: Population increases in the last six years required an increase in the cost of city services but the village is nearly built out, which should end that trend. As for the budget process, the presentation of the budget itself is important in finding savings and efficiency and could be refined, he said. "It's still obscure,'' he said.
Final statement: "I am sure that by engaging in this way we have tonight we have taken steps toward better rapport, better communication, little steps to a better future. But pretty clearly we heard some different views on some things tonight which point to the fact that there is a lot at stake in this election. It really does matter who serves on this council. I think that I have the ability to help where help is really needed."
---
Armando Chapelli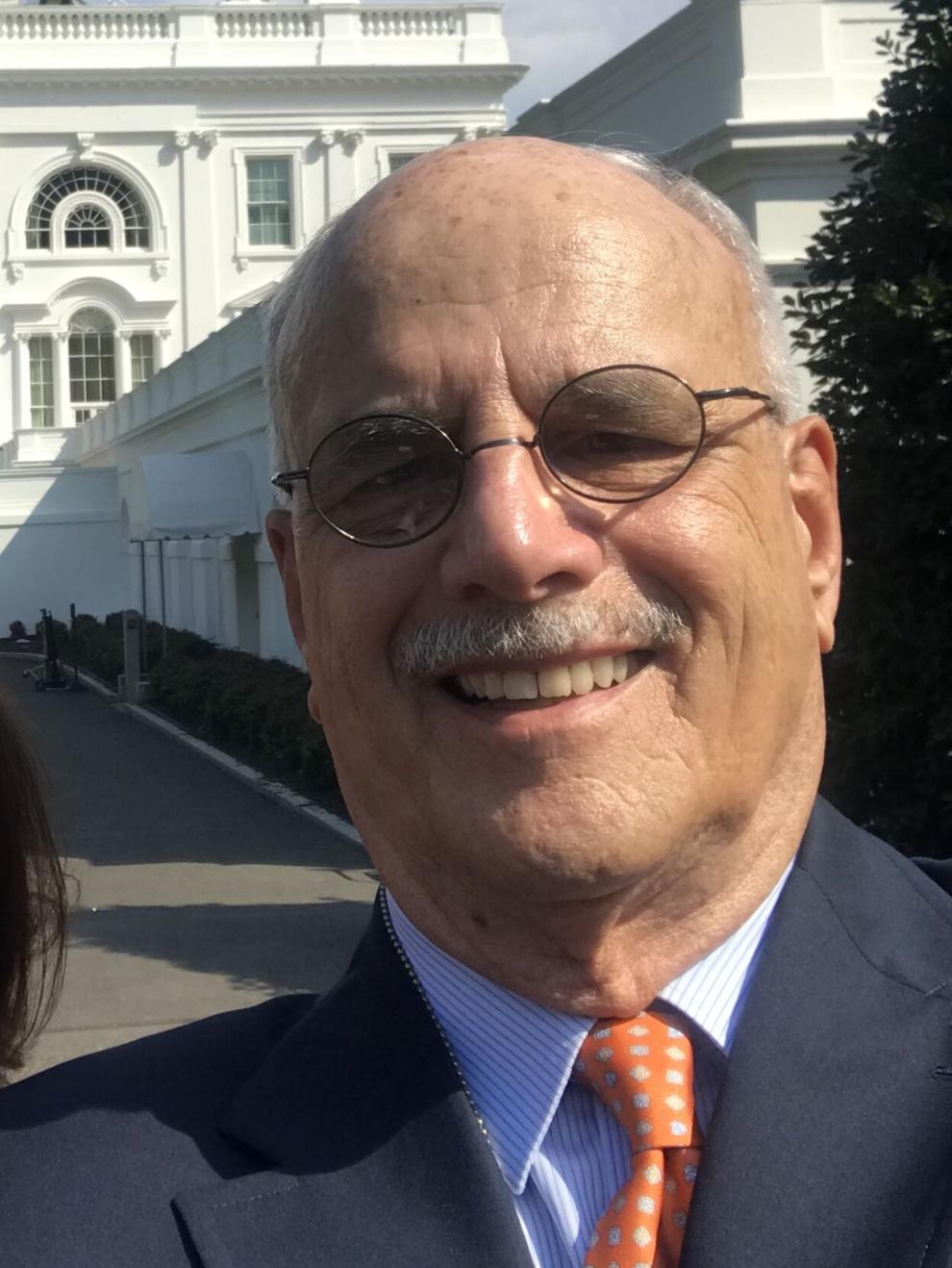 Armando Chapelli, who moved to Key Biscayne in 2000, said he was very concerned about not only "physical" resiliency but also "fiscal" resiliency. He opposed the GO bond issue because of financial upheaval, high unemployment, businesses closing. "I believe we are putting the cart before the horse" by approving the funding mechanism without specific projects.
Question 1: "I oppose the GO bonds at this point in time. None of the projects that have been named are ready to be undertaken. Perhaps it's not a blank check, but it's a blank invoice. It's not that I don't trust the council. I don't trust anybody with $100 million and no projects specified. I want to have a process. I want to bring to this island corporate financial discipline."
Question 2: Chapelli said he would like to improve the budget process through adopting best practices. As for police and fire funding, he explained that safety was his primary motivator in bringing his family here in 2000. "I would absolutely be against anything that threatens the safety of the island, like (cutting) police and fire department services. I believe there is potential room for improvement in the fire services, such as drones to service condominiums in case of fire."
Final statement: "GO bonds are not a poll, it's an obligation that precludes the voters from any further decision-making input on anything that gets financed under GO bonds for the next 30 years. You cannot vote again for a specific project. I would like to bring carefully orchestrated discipline and financial management practices to the village council in Key Biscayne."
---
Louisa Conway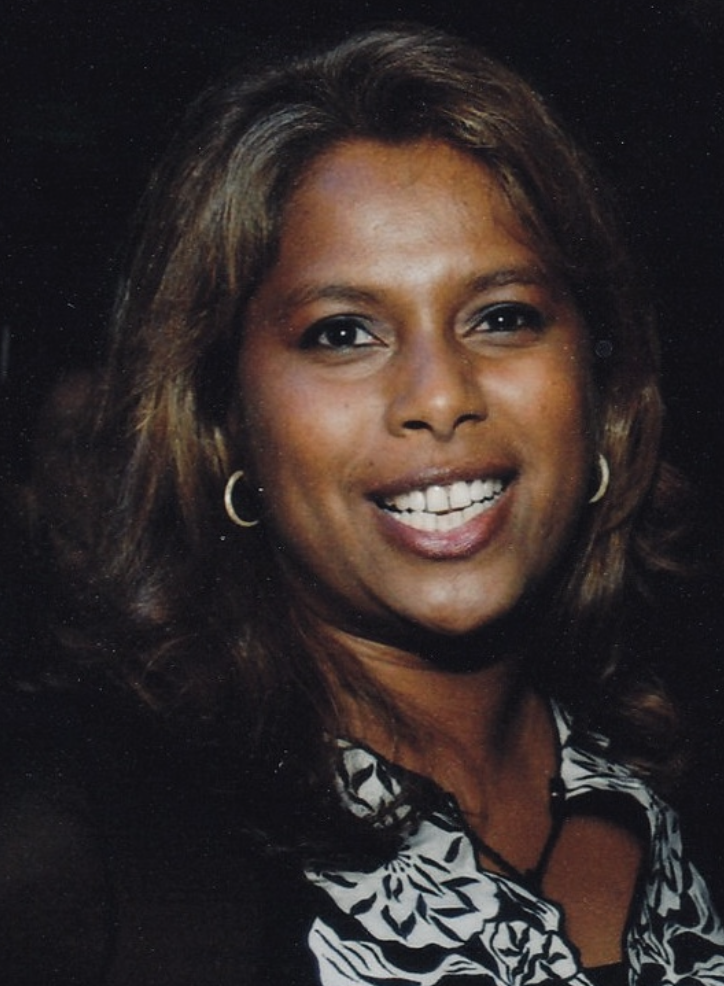 Louisa Conway, a property owner since 2005, began by stating her opposition to the GO bond issue, but adding that she is a strong advocate of a resilient Key Biscayne.
"We need to issue the GO bonds the right way: build public consensus, be intelligent, deliberate and fiscally responsible when budgeting capital projects. Key Biscayne's governance is at a turning point and your vote will determine its direction."
Question 1: "I am opposed to the GO bond because I don't think people were aware what was happening. Why am I being asked to authorize $100 million when the debt cap in the charter doesn't allow us to exceed $82 million."
Property values have been declining for three years and comprise 95 percent of the village's revenues. "Everybody out there that owns property, your taxes have to go up because we, the taxpayers, are obligated to pay back the bonds."
Question 2: "We incorporated because we wanted our own police and fire departments." One aspect that needs to be worked on is "aligning the departments activities and prioritizing the level of services" through zero-based budget. "I do think it's a great tool and can actually elevate our service levels." Looking at the budgets of both departments is appropriate. "I don't think it's wrong for us to analyze how we can do better, not cut, but increase levels of service in a cost efficient manner."
Final statement: "This is probably the most important election because you're being asked to authorize the largest debt in Key Biscayne's history, three times our annual budget. The time has come to usher a new era for our island, to begin a new chapter in Key Biscayne's evolving history. We cannot be idle spectators. We need to elect new council members. We must change its trajectory."
---
Matt Bramson
Candidate Matt Bramson stressed his experience helping turn corporations around and community involvement. "I am running because I think there is a need right now on our council for a representative with experience in both corporate and community leadership."
Question 1: Bramson said he is in favor of GO bonds. "I think it's telling when opponents of something have to misstate the details of it to make their case and are impervious to explanations that refute their characterizations."
He said he agrees that the issue has been confusing. "If we vote against the bond I think it will make it hard to move forward. On the other hand, if we vote for it, it provides the council a bit of push to take action on infrastructure projects. If I were looking to make a large investment in Key Biscayne,it would alarm me if I learned that citizens were not interested in investing and protecting our infrastructure including our beaches."
Question 2: The village has strengths in its police and fire departments. "I believe there are always opportunities to increase efficiency but you have to understand where your strengths and assets are otherwise you'll create a negative spiral."
Final statement: "My commitment to Key Biscayne didn't start a few months ago or in response to a single issue. It's been a consistent part of my time to the community since the day I arrived. I am prepared to be a fierce and effective advocate for the citizens of Key Biscayne. If we elevate the wrong people to the council it's going to create a situation that we will all regret."
---
Oscar Sardinas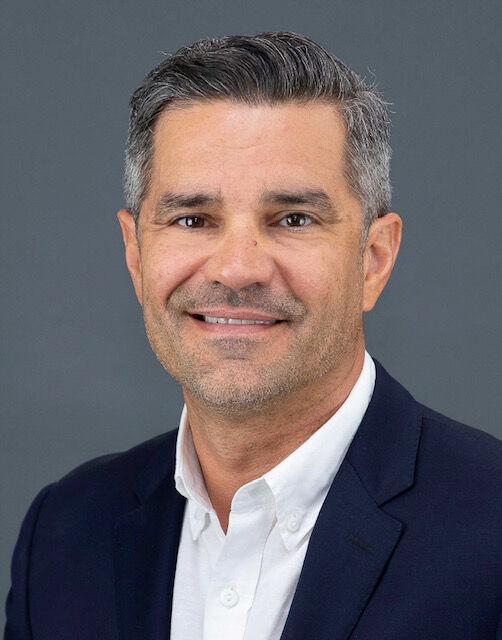 Candidate Oscar Sardinas, explained in his opening statement that he first visited the island at age 13 with two summers spent with friends. The following year his parents got an apartment to also spend summers in Key Biscayne and the family never left.
"My wanting to serve here is very simply this island has afforded my family so many great times'' and to get an opportunity to continue to help local education efforts.
Question 1: Sardinas said he is in favor of GO bonds, "The most dynamic financial weapon." He likened a negative vote on GO bonds as playing 18 holes without a driver. "We are not authorizing a blank check. We are simply allowing the council to have a financial tool to be in our toolbox at a time and juncture when a project is shovel ready."
There is no time to kick the can down the road for future generations. "We're a community that makes tough decisions. We are not giving the council a penny to spend."
Question 2: "You can't put a price on our safety. But I think we're all on the same page. I trust the leaders of our police and fire department but we could sit down with them to find ways for efficiency. In the corporate world we build budgets from the ground up. To take a red pencil and just start to slash and cut seems silly to me."
There needs to be a better budgeting process for the council to find efficiencies, he said.
Final statement: "The council is very well within their rights to spend on these projects, with or without the GO bonds. I trust the people currently on council. I think the GO bond is a great financial tool that far exceeds any other tools that we have in our tool shed."
---
The second candidate forum will take place at 6 p.m. on October 8.
For information on how to watch the debate, click here.