Tennis players on Key Biscayne won't have to wear helmets after all.
A potentially dangerous situation that had existed for six months was solved in 24 hours this past week by an Islander News inquiry addressing public safety concerns and the immediate response by Miami-Dade County Parks, Recreations & Open Spaces officials.
"The power of journalism," said Jon Garito, a past manager and still a board member at the Key Biscayne Tennis Association.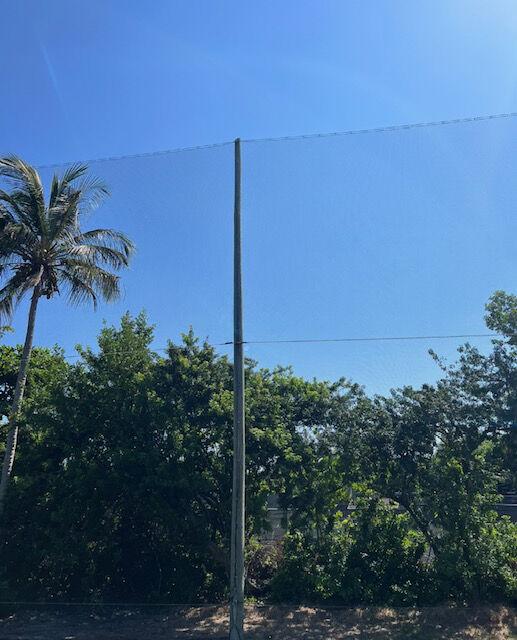 What was at stake was the safety of tennis players on Courts 1-4 at the KBTA, where a section of the fairly new netting had pulled apart from one of the 40-foot poles in December. That left an obviously large gap for stray golf balls, powered by golfers from the adjacent Crandon Golf Course driving range, to find their way onto the clay tennis courts.
"We're just rolling the dice here with somebody getting hit," Garito said last Tuesday, adding that some 15 golf balls are picked up on the tennis courts each week. "I was kidding the other day when I said, 'Maybe we should give out helmets to those who play out there.' "
But, it's far from a joking matter. Three years ago, Garito said, a 10-year-old girl was struck on the wrist by a golf ball and, fortunately, she was OK after a trip to the hospital.
Later Tuesday, an Islander News inquiry to Maria Nardi, director of Miami-Dade County Parks, Recreation & Open Spaces (PROS), was followed up the next day, when the Crandon Golf Course driving range was temporarily shut down to allow County employees to secure the net.
In a letter from David Cardenas, the deputy director at PROS, he thanked the Islander News for "bringing this matter to our attention. ... We sincerely apologize for any inconvenience or concern this may have caused. The safety and satisfaction of the community are of utmost importance to us," he said.
Cardenas also said the vendor who installed the netting last spring has been contacted to bring in replacement parts, which were to be installed Monday.
"With these steps to cure, we are confident that proper steps are in place to prevent any future occurrences of golf balls entering that area," Cardenas said.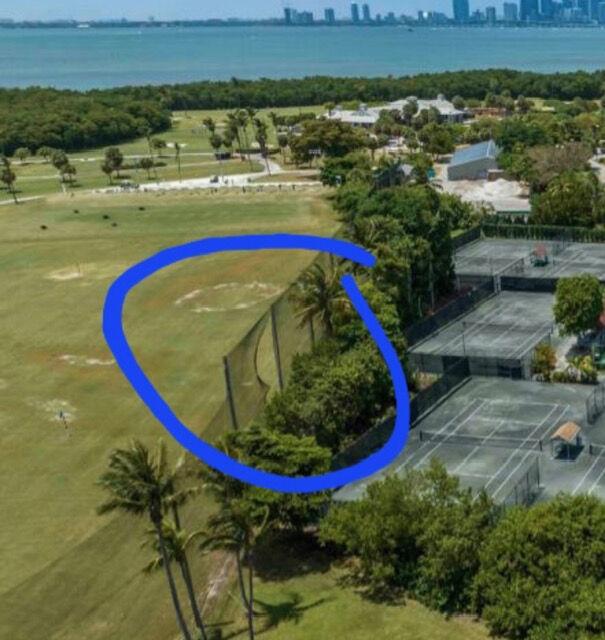 The Key Biscayne Tennis Association has leased the property for 45 years from Miami-Dade County, which also oversees the golf course.
Garito has corresponded with County Parks & Rec and golf course officials at least since the summer of 2021, pleading his case after golf balls found their way through the weather-beaten mesh and even over the 40-foot-high netting. "We've been keeping a log. Miami-Dade needs to respond," he said Tuesday.
Last spring, new netting along the side of the lighted driving range was installed to protect tennis players. That did help, except for some of the longer, 200-yard-plus drives coming over the netting. Then, the large opening created more problems.
"We're working on it, trying to get it resolved as soon as we can," Marty Ciafano, the head golf pro and now the course manager, said Tuesday. "We're in the process."
Apparently, the Islander News email letter was the nudge needed.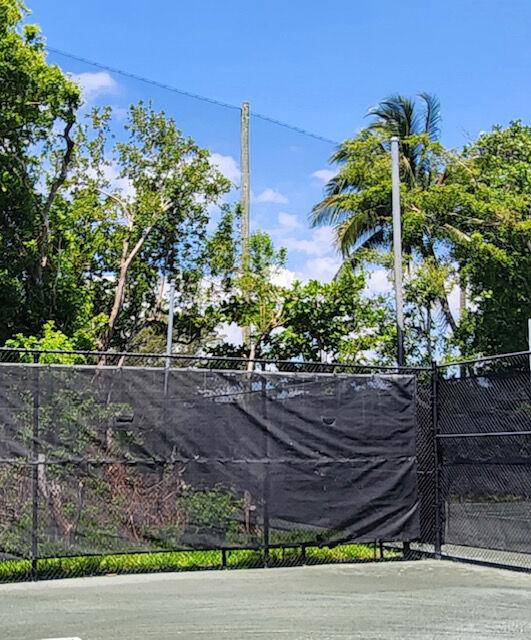 The netting in question is alongside the golf range, meaning golfers are either hooking their tee shots or lefties are slicing them, Ciafano said.
"It's probably 200 yards; I don't think people are hitting them there on purpose," he said. "Nothing's a perfect science. These, obviously, are errant tee shots. We do all we can. We've even set up the stations to aim people away from (the tennis facility), but we can't have someone watching 100 percent of the time."
Garito believes the nets could be higher.
"Obviously, they put a netting up there, but it's not enough," he said. "You're talking about safety. I've noticed a lot of golf ranges where the nets are much higher. We find a lot of balls on the courts the next morning, I can tell you that."
According to a story by Honest Golfers, titled "Can a Golf Ball Kill You?", a study by Golf Digest reported an estimated 40,000 golfers each year seek emergency treatment due to injuries caused by errant golf balls and flying club heads (that figure holds true today, according to several other analyses). Broken bones, concussions and even death have resulted from getting struck, according to reports.
Garito has some solutions, if anyone's interested, he said.
"There are things that can be done to mitigate this," he said Tuesday, including the important one of fixing the net with the gaping hole to prevent the shots from entering the courts.
He also suggested:
1. "Have the golfers use irons instead of woods to kind of prevent the distance (of the ball)."
2. "The tee box, where the golfers hit, are grass, so after time, they need to be replenished, and when they do that, they actually move the tee boxes closer, so instead of 200 yards, it's maybe 150. Just put artificial grass in at the tee box."
3. "(Moving) the direction (of the tee box) going the other way."
A spokesperson at US Netting in Pennsylvania said the "average" height of netting at the end of driving ranges is 25 feet, although some custom-made netting can be as high as 80 feet in certain locations.
According to an article on Trackman's website, the PGA Tour average maximum height for those using a driver is 32 yards (96 feet). But, of course, that is at the apex.
At the Crandon driving range, the wind off the ocean can at times carry the ball further.
"A lot of the kids' parents don't want them to play on those four courts," Garito said. "Anybody that has played on those courts have experienced golf balls coming over.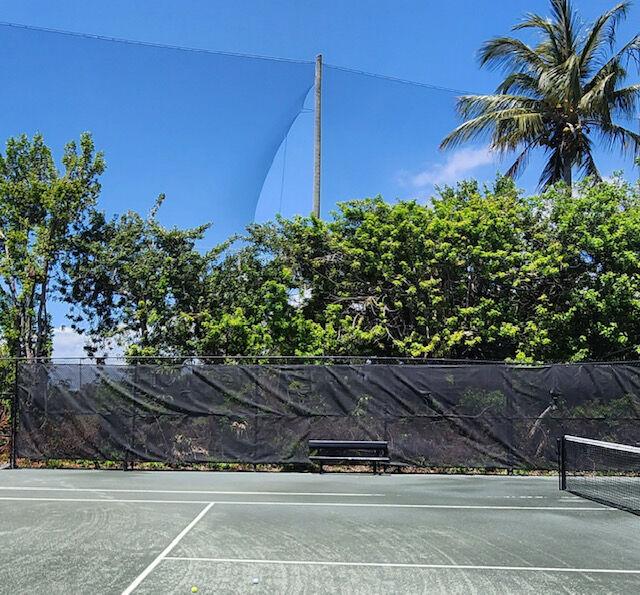 "They need to take this seriously."
Cardenas said his PROS team is "actively working with the net vendor and outside specialists" to guarantee the safety of people in the surrounding areas.
"We truly appreciate the public's understanding during this process," he said. "We strive to provide the best possible experience for our community, and we assure you that we are committed to always promptly responding and acting in the community's best interest."
For now, at least, Garito said he and his fellow tennis players feel much more comfortable.
"We're thrilled they responded so quickly," he said. "They did the right thing, and it's important, a safety issue."